The only way to use a Galaxy smartphone with an S Pen is to buy a Galaxy Note. But that may change. Samsung seems to be working on a Galaxy S phone with S Pen support. But how logical does all this sound?
Not much if you ask us. After all, a small screen is not very useful for a stylus. The other way around; how viable is the Note-series without the S Pen? Isn't that just a Galaxy S Plus? For now these are just rumors as mentioned by Herald Corp. But if true, they predict the end of the Note-series.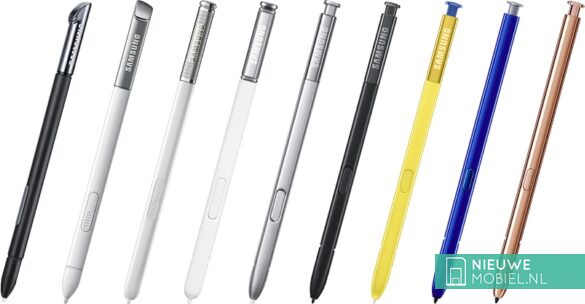 Of course it's not impossible for Samsung to merge the Galaxy S and Note-series. It could give the Galaxy S21 a head start on, for example, the iPhone. Still, we advise you to take the report with a grain of salt. There are quite a few drawbacks for a smaller phone with S Pen. For example, the pen takes up a relatively large amount of space inside the housing, which goes as the expense of the battery capacity.
Changing strategy
The fact is that the Samsung Galaxy Note series has a somewhat erratic history. For example, the Galaxy Note 5 did not see a worldwide release because the model would not be popular enough according to Samsung. The following year Samsung came back to this but the Note 7 had its own problems. After battery problems, the model was even canceled. Starting from the Note 10 a cheaper but larger Lite model was announced but the following year the arrival of a larger Note 20+ was postponed. In other words, the strategy of the Note-phones is often tinkered with.