Apparently, they at Samsung also looked at the introduction of Apple's new MacBook Pro. Because the upcoming Galaxy Tab S8 Ultra will also get a similar notch for the selfie camera. Better to steal something good than invent something bad.
Most tablets have the selfie camera in the edge of the screen. This is often slightly larger than on phones so you do not immediately touch the screen with your thumb. Samsung seems to break with that tradition judging by the below renders of the Galaxy Tab S8 Ultra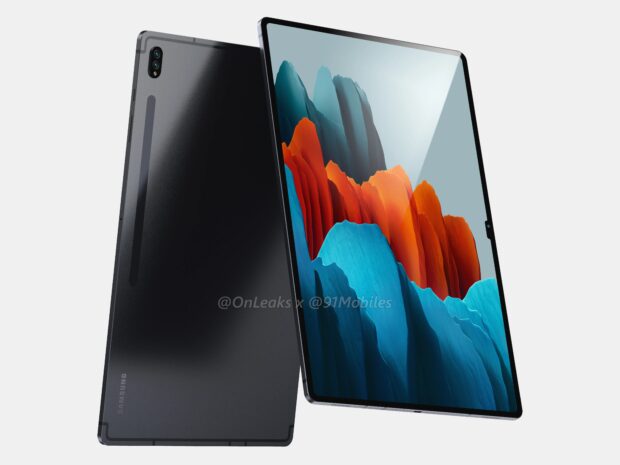 Not only do we see very thin screen bezels, even thinner than on the iPad Pro, but we also see a notch. In other words, a notch that houses the selfie camera. It is possible that Samsung applies more sensors because there seems to be more space for the camera alone. Incidentally, the notch seems on the small side but consider that the Tab S8 Ultra will have a 14.6-inch screen. Bigger than some laptops.
Tab S8 Ultra announcement
According to the source, the Galaxy Tab S8 Ultra will get two more cameras with a flash on the back, with a magnetic strip for the S Pen underneath and a total of 4 speakers.
When Samsung will officially announce the successor to the Galaxy Tab S7 series is still unclear. The S8 series should have been on the shelves a long time ago. The question is whether Samsung manages to release the new tablets in 2021.