Sony has announced a new Xperia Pro, this time with a 1-inch large image sensor. Sony is not the first to do this, but that doesn't mean the Xperia Pro-I isn't special. Because of its impressive camera set, this phone is ideal for vloggers. But only vloggers with lots of money.
As mentioned, the Xperia Pro-I is not the first phone with a 1-inch large image sensor. The Sharp Aquos R6 from Japan was the first. But also Leica recently released a phone with a 1-inch large sensor; the Leitz Phone 1. However, both phones are not available everywhere, while Sony is planning to release the Xperia Pro-I worldwide.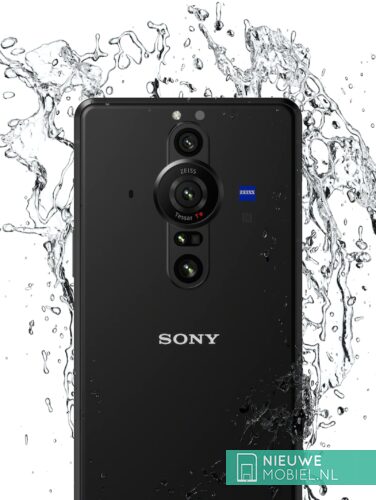 Moreover, this Pro-I is the first 1-inch sensor with autofocus and phase detection. It turns out to be the same sensor from the RX100 VII compact camera. The lens uses Zeiss Tessar Optics with anti-reflective coating and has a double aperture. It can change between f/2.0 and f/4.0, depending on what result you want to achieve. Video can be shot up to 4K at 120fps. And of course, there is a physical camera button as usual with Sony phones.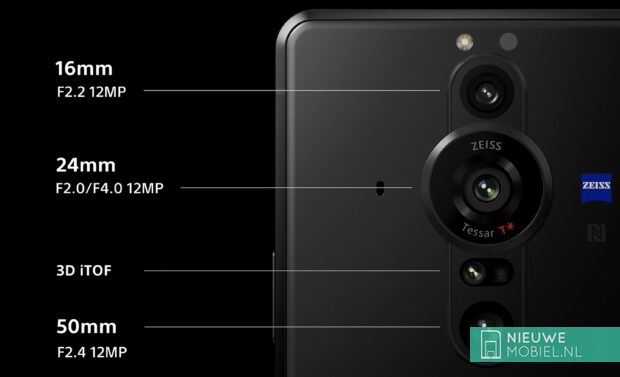 At the front of the Pro-I is a 6.5-inch OLED screen with high 4K resolution. Sony is releasing a separate 3.5 inch screen accessory that you can use as a vlog monitor. It has a 3.5mm connection for an external microphone. Sony is clearly aiming at content creators. Next to the 1-inch large 12MP camera, there are two more 12MP cameras. A 124° ultra-wide angle and a 50mm portrait lens. The Xperia Pro-I also has a 3D iToF sensor for accurate and fast depth recognition.
Inconsistent naming
A bit confusing is that Sony uses both the name "Xperia Pro-1" and "Xperia Pro-I uses". You might think that the letter "i" stands for the Roman numeral "1" which might be a reference to the size of the sensor. However, Sony's website states that the 'i' stands for 'imaging'. We therefore stick with 'Pro-I' for now.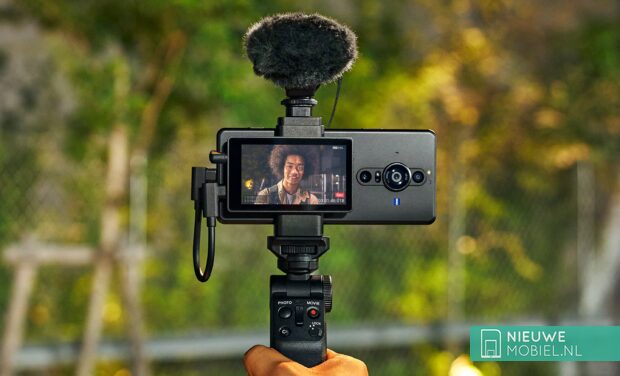 Price and availability Xperia Pro-I
The waterproof IP65/68 housing is made of sturdy and scratch-resistant Gorilla Glass. The front is made of Victus and the back is made of Gorilla Glass 6. The battery has a capacity of 4500 mAh and the Qualcomm processor is the Snapdragon 888 5G. This 5G device has a steep recommended retail price of 1799 euros. A considerable amount of money, but you won't get any plastic for it. Literally, because Sony does not use the material at all in its packaging. Expect the device in stores around December.