Now that the new generation of iPhones have been announced, all eyes are on the Samsung Galaxy S21 series. This should be released in early 2021 and will be Samsung's answer to iPhone 12. That is why every bit of news is important and so is this piece.
To be honest; it's not more than this piece. Literally. We have received a picture of the camera module of the Galaxy S21. Or actually it's not even the module itself but the cover in front of it. That shows again how important the S21 is going to be if even this is considers news.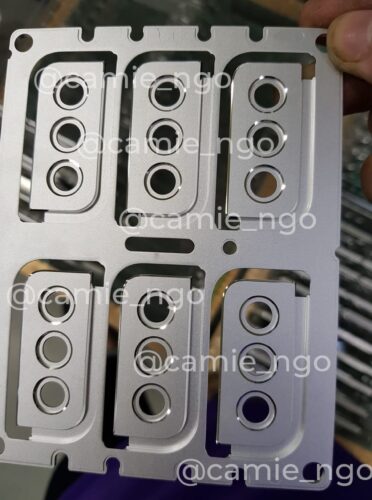 And yet this part tells us that the previously leaked render seems correct. Those renders showed an elongated camera island in the corner. On the left it is curved and to the other side it runs at a 90 degree angle. Just like a staircase. The part has the shape of a double teardrop; an icon shape you can choose in OneUI with 2 rounded corners and 2 sharp corners.
Samsung Galaxy S21 specifications
The holes in the camera module seem to have the same size, although that says nothing about the expected camera resolution(s) of the Samsung Galaxy S21. Apart from this image and a previously released render, no real specifications have emerged yet. This will undoubtedly happen in the near future. Especially now that the launch of the device has probably been brought forward. We are now considering a launch of the S21 series in January.
(via)