Evan Blass has opened up a can of press material from the Pixel 6. We see lots of new images and angles of the Pixel 6 and Pixel 6 Pro, of Android 12 and an accompanying accessory.
It could be just us but there seems to be a lot of interest in the Pixel 6 and Pixel 6 Pro. And credit where credit is due; Google is really trying something new this year. Not only with the camera module on the back, but also with the color scheme. The whole thing looks fresh, new and exciting.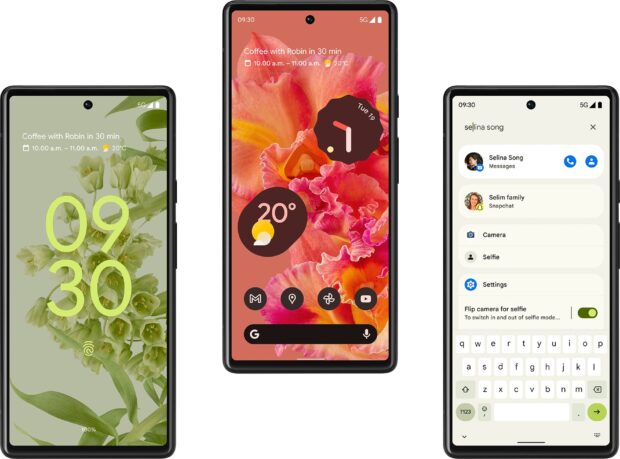 At the time of writing, the official unveiling is two weeks away. So it's not crazy that press material is popping up now. And to be perfectly honest, the images don't teach us much new either. Google has already shown the device itself and some specifications were already known. For example, we already knew that the Pixel 6 and Pixel 6 Pro were waterproof, that they have a 50MP main camera and a 12MP ultra-wide-angle lens. On top of that, the Pixel 6 Pro has a 48MP telephoto lens for optical zoom.
Android 12
But we also see some additional features from Android 12. Including a Wallet widget on the lockscreen. In the example we see a boarding pass for a flight to London Heathrow. That saves messing around in your bag when you are at the gate.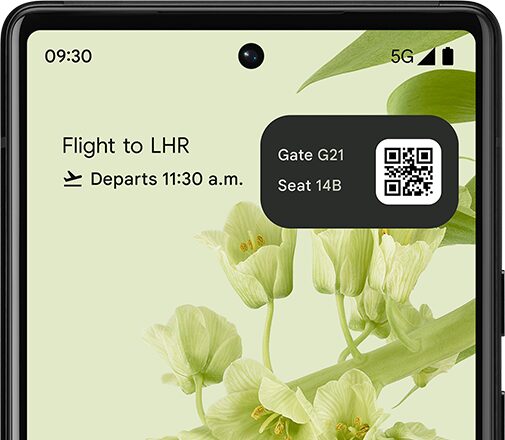 New Pixel Stand
Completely new is the new Pixel Stand. This massive stand looks more robust but it is still unknown what additional features it offers. Hopefully it will support faster charging than the 10W of the previous wireless charger. Earlier rumors talked about a power of 23W.
All other images can be found in this tweet from @evleaks. As mentioned, both Pixel phones will be announced soon, on October 19 that is. Then we will undoubtedly hear when they will be released, how expensive they are and if there is a "one more thing".