Oppo has started rolling out the first beta of ColorOS 12. This new platform is based on Android 12 and brings performance improvements and a fresh new design, among other things. ColorOS 12 should be available in Europe from December for the Find X3 Pro.
According to Oppo, ColorOS 12 brings numerous performance improvements including 30% less memory consumption and 20% longer battery life. There are also numerous new animations that make the whole look fresh and modern. Features of Android 12 are largely integrated including privacy indicators that let you know if the microphone or camera is in use.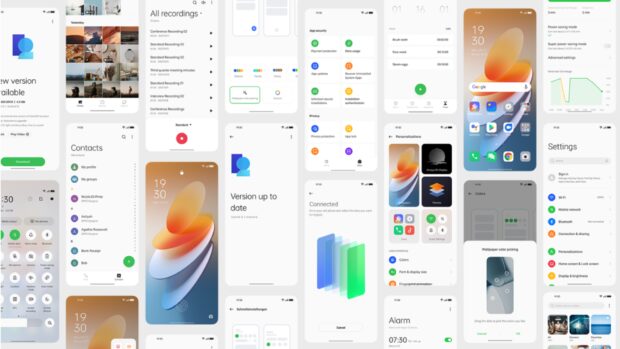 But Material You's personalization functionality also seems to have been largely adopted. At least, to be copied in the form of App Cloner. The plan is to roll out the first beta of ColorOS 12 starting today to users of the Find X3 Pro in Malaysia and Indonesia. Western Europe will follow in December 2021 and other models such as the Find X3 Neo, X3 Lite and Find X2 will follow in the first half of 2022. The full schedule is as follows:
| December 2021 | 1st half 2022 | 2nd half 2022 |
| --- | --- | --- |
| Find X3 Pro | Find X3 Neo, Find X3 Lite, Find X2, Find X2 Pro, Reno6 5G, Reno6 Pro 5G, Find X2 Neo, Find X2 Lite, Reno4 5G, Reno4 Pro 5G, Reno4 Z 5G, Reno 10x zoom, A94 5G, A74 5G, A73 5G | A74, A53, A53s, A16s, A54s |
Notable in this list is the Oppo A54s; this device has yet to be officially announced. Ultimately, Oppo hopes to roll out ColorOS 12 to 110 different models, reaching 150 million users.
Android 12
Like Oppo, many other Android phone manufacturers are currently updating their user interfaces. Google released the source code of Android 12 in early October. For example, Samsung has released their beta of OneUI 4 but no final release is known yet. However, it is obvious that Google Pixel phones and Android One smartphones will be the first to get access to Android 12. They hardly use their own skin and are therefore easier to update.