Australia, Canada, Germany, Ireland, France, Japan, Taiwan, the United Kingdom and the United States. That's where the Google Pixel 6 and Pixel 6 Pro officially comes out. Residents of other countries have to rely on import or use a forwarding service.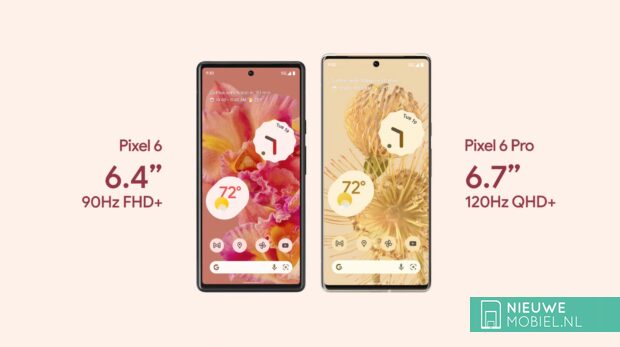 The two new Pixel phones were already announced but some details were still missing. Google has now given those, especially about its own processor: Tensor. Incidentally, much about that was already leaked so there were not many surprises.
Machine Learning
Google likes to work with machine learning, like a lot. It helps to get more natural and better answers in its search engine but Google also applies it to speech recognition and image processing. Previously, Google failed to get the full potential of machine learning out of Qualcomm's chips. The Snapdragon chips are very good at delivering short peaks of powerful performance but not the many billions calculations needed for machine learning. All the more reason for Google to develop its own chip.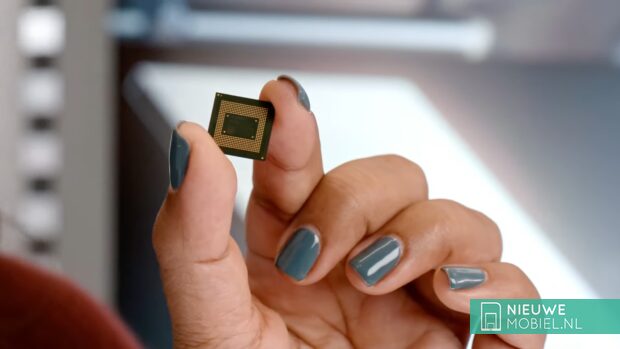 Google Tensor
Google's Tensor CPU consists of 8 cores: 2 high performance cores, 2 mid cores and 4 high efficiency cores. The GPU has 20 cores and there is also an ISP (Image Signal Processor), a Context Hub for powering the Always-On Display and a Titan M2 security chip. But perhaps most important is the TPU where the Machine Learning Engine is located. The performance of this engine is poorly measured by traditional benchmarks and therefore Google warns not to look at them solely. And yet Google reports that the Tensor delivers 80% more powerful CPU performance than its predecessor with a 370% faster GPU.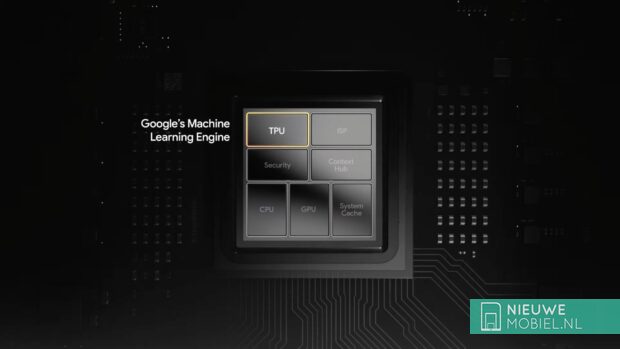 HDRnet on Tensor
The question arises of what all this is used for? Google Pixel phones were always very good at taking pictures thanks to Computational Photography. An algorithm whereby very impressive photos can be shot with everyday camera hardware. The Pixel 6 and 6 Pro can now do this with video as well due to the increased power. HDRnet on Tensor delivers 4K at 60FPS. During filming, the image from multiple cameras on the device is analyzed and processed into one video with unprecedented color and sharpness.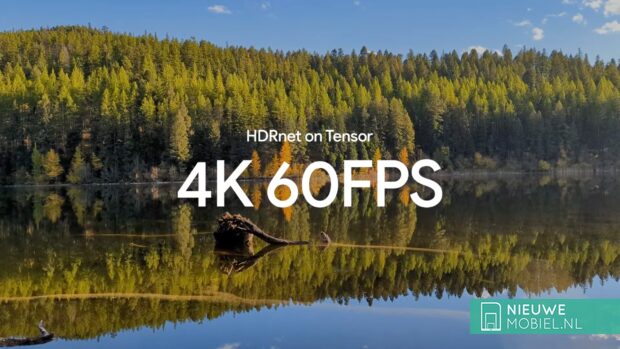 Magic Eraser
Another application that is now possible is Magic Eraser. You can use it to remove objects from photos. The Pixel 6 already gives suggestions for example if someone is standing in the background. But you can also remove random things by simply drawing a circle around it. Magic Eraser also works with photos you have previously shot. This makes photobombing something of the past.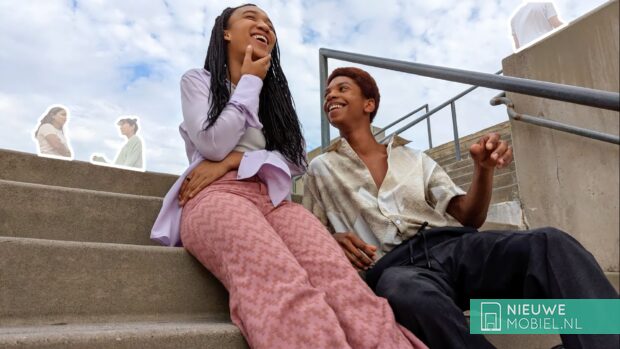 Face Unblur
Thanks to Machine Learning, the Pixel 6 also immediately knows what is a face and what is not. This makes a feature like Face Unblur possible. Even before you shoot a picture, the Pixel knows that there is a person in the frame. While shooting, the non-active camera also takes a picture with a very fast shutter speed. If the resulted picture produces a blurred face, then the information from the second camera is used to sharpen the face.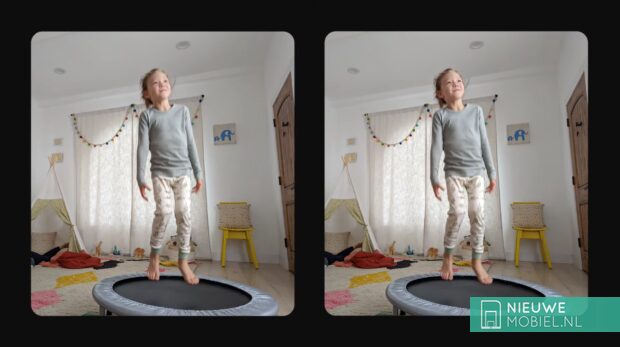 Motion Mode
Sometimes you just want a blurred photo, for example for a dramatic effect. With Motion Mode, the Pixel 6 recognizes that you want to take an action picture, for example if you take a picture of a cyclist. The Pixel then gives the moving parts, in this case the background and the wheels, a motion blur effect. Besides suggestions from Google itself, you can also click on the part which you want to have blurred. The result is a creative picture that previously was only possible with expensive equipment or large accessories.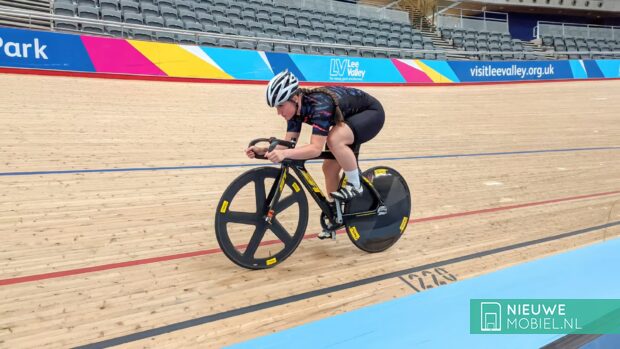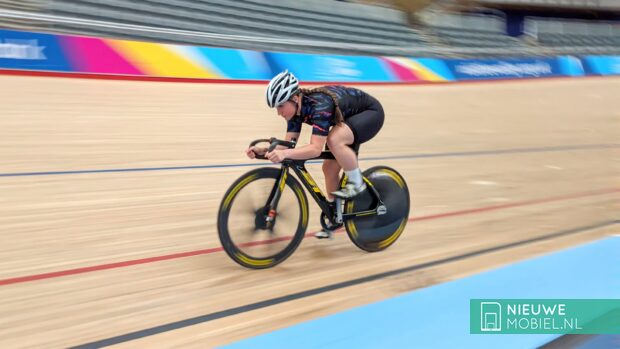 Real Tone
Our phones take better pictures but not everyone for everyone. Especially people with a darker skin tone. When they photograph themselves against a white background, the end result often looks sometimes washed out with low contrast and unnatural skin tones. In order to do something about this, Google asked many photographers for their input and incorporated this in its algorithm, which resulted in Real Tone.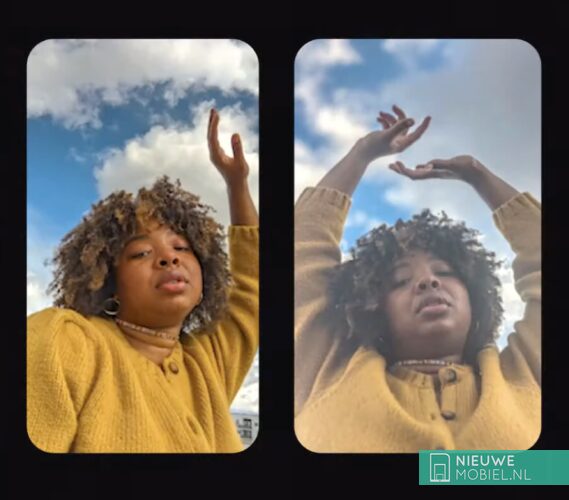 As a result, the Pixel 6 better recognizes faces of people of color with more nuanced auto white balance and improved auto exposure. According to Google, this makes the Pixel 6 the most inclusive camera available today.
Live Translate
Another area where Machine Learning comes into play is speech recognition. The Pixel 6 and 6 Pro have Voice Typing which is even faster and better understands context. This also makes it possible to translate in realtime. Thanks to Live Translate, you can make yourself understood in countries where you don't speak the language. The new Pixels can also translate images. Point the camera at a road sign with a foreign language and the words will be translated before your eyes.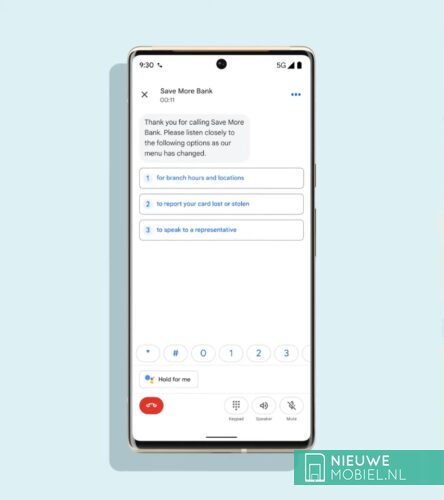 With improved and faster voice recognition, the Pixel can also help you make phone calls. For example, a phone call can be written out for you to read back later. But this is also useful for an automatic menu where the options appear as clickable buttons. No need to remember all those menu options.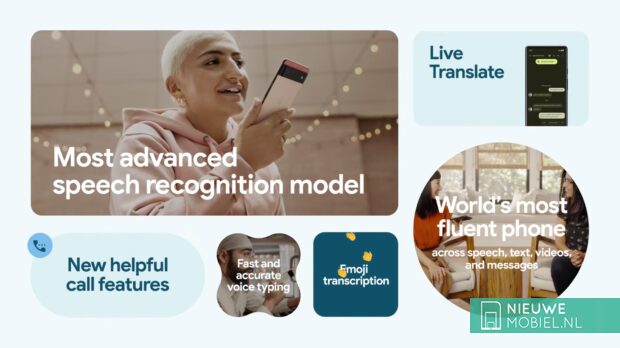 And if you are put on hold then you can just lay down Pixel and let it listen to the background music. If someone actually comes on the other side, you will be automatically alerted. For now, these seem to be exclusive features for the new Pixel phones.
Pixel 6 available
The Google Pixel 6 and Google Pixel 6 Pro will be available from October 28 but can be preordered now. Both phones will get 5 years of security updates and get various accessories like the new Pixel Stand with active cooling for 23W wireless fast charging. The Pixel 6 is available in Sorta Seafoam, Kinda Coral and Stormy Black. The Pixel 6 Pro gets the colors Sorta Sunny, Cloudy White and Stormy Black. In terms of memory, you can choose between 128 or 256GB with an additional option for the 6 Pro of 512GB.