Google is finally putting an end to the rumors about when the Pixel 6 and Pixel 6 Pro will be announced. On Tuesday, October 19, the next generation of Pixel phones will be officially launched. They are the first Pixels to feature Google's own Tensor processor.
The Pixel 6 and Pixel 6 Pro promise to be one of the most exciting Pixel phones ever. Google has always been putting a lot of effort on good camera performance but the upcoming phones are expected to be even better. Also helped by the Tensor processor although officially we still don't know what it is capable of.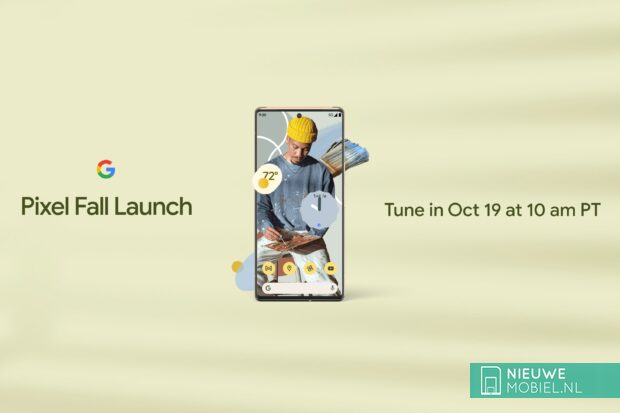 We hope to see more on October 19. Because at 10 AM PT, which is 7 PM CET, Google will officially launch 2 new Pixels. That date was mentioned before. We've already seen the new Pixel 6 and 6 Pro but Google hasn't revealed the full details until now. Both devices are expected to excel in camera features. Possibly helped by the necessary AI (artificial intelligence).
Qualcomm vs Tensor
It is the first time that Google is moving away from a Qualcomm processor. Previous models, with the exception of the Pixel 5 and Pixel A models, always used the most powerful Qualcomm Snapdragon chipset. Last year, it broke with that tradition which made it look like Google didn't want to compete in the flagship category anymore. The Pixel 6 series seems to prove that this was just a one-time thing.
One More Thing...?
We know from the Pixel 6 that it features a 50MP main camera with 12MP ultra-wide angle. The Pixel 6 Pro has an additional 48MP telephoto lens for optical zoom. The screen sizes are 6.4 and 6.7 inches respectively with 90 and 120Hz screen refresh rates. There have been rumors lately that Google is also working on a foldable of its own. Whether this Pixel Fold will also be shown remains to be seen, images about it have not yet appeared.