This news comes from FrontPageTech. This publication doesn't have a foolproof reputation, so read further with caution. They claim the Google Pixel Fold is real and resembles Samsung's Fold4.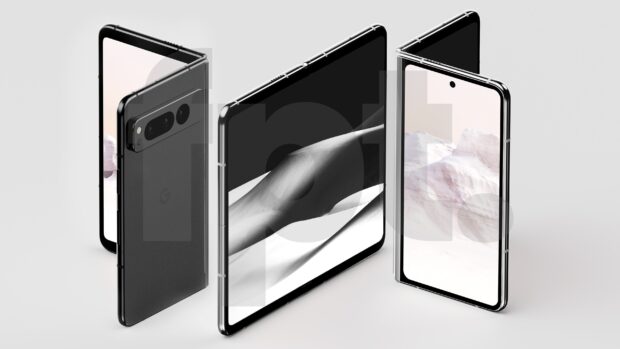 Google is said to be considering a book shape with a secondary screen on the outside and a foldable larger screen inside. FPT fails to mention how big this is. It does say that the Pixel Fold will come out in two colors; Chalk (white) and Obsidian (black). And for the astronomical amount of 1799 US dollars. A launch date is also mentioned; May 2023.
Pixel Fold specifications
Many more specifications are not given. So we will have to make do mainly with the footage. In it, we see a camera bar that is not applied to the full width but is more on the back. Google's solution previously always ensures that phones do not wobble on the table, but that does not apply to this Fold when you have it unfolded.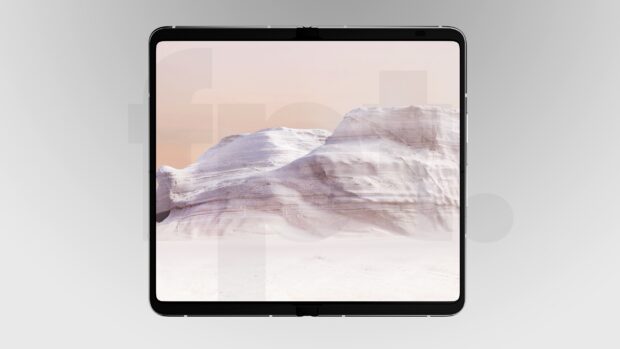 We see what looks like three different cameras. What functions they have, we don't know (yet). What else stands out is the relatively large screen bezels of the foldable screen. While those on competitor Samsung are still tight against the edge, Google applies a visible bezel above and below.
Pixel Fold announcement
The source goes on to mention that the Google Pixel Fold feels remarkably heavy. Other manufacturers of foldable phones are also struggling to bring down the weight. A quarter of a kilo is no exception; you start noticing that over time when you're holding it. Whether Google manages to change this remains to be seen.
Perhaps Google will announce the Fold during Google I/O. That event is always held in May, the month the source mentions as a possible launch date.