Google has put the finishing touch to Android 12. The source code has been added to the Android Open Source Project (AOSP) which means that phone manufacturers can start creating software updates. That means it will still be a while before you have Android 12 on your phone.
According to Google's blog post, it's expected to be a few weeks before Pixel phones like the Pixel 5 receive the update. Also Samsung Galaxy's, OnePlus phones and Oppo's are expected to release updates soon. Each manufacturer is responsible for their own updates.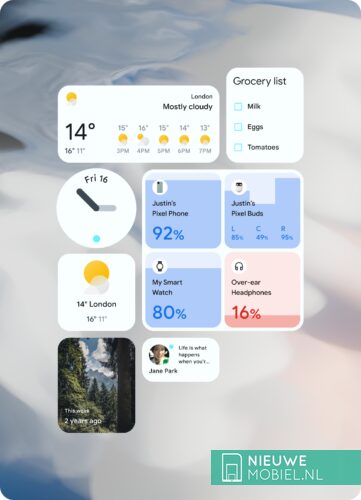 According to Google, about 225,000 people have downloaded and tested the Android 12 beta recently. Such a large-scale test ensures that most errors are resolved and in return delivers a stable version suitable for every day use. But the beta also helps developers to adjust their Android apps for Android 12. Android 12 includes a new interface (Material You), several performance improvements and some new privacy settings.
Material You
For users, the new UI will be the most noticeable. Material You builds on Material Design but is highly customizable. Think of colors, shapes and new animations. Google will be explaining Android 12 on October 27 and 28 during #AndroidDevSummit. That event is mainly aimed at developers. For consumers, the launch of the Pixel 6 will be interesting. That too is expected in a few weeks.