According to an insider, the upcoming Samsung Galaxy S23 will get a new battery-saving method. Instead of an extreme power-saving mode, the S23 will get a kind of Light version.
At least that's what @UniverseIce claims in a tweet. This new option sits between having maximum performance and saving maximum energy.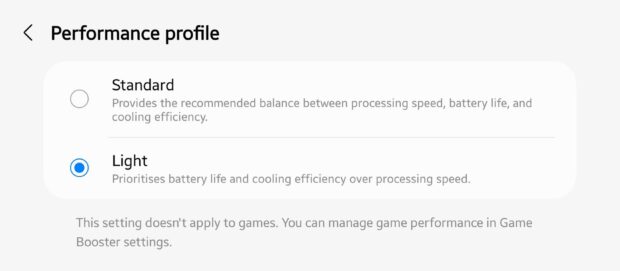 Users of the S23 will soon be able to opt for the Light profile in which the battery's performance is slightly turned down but not nearly as extreme as the Power Saving Mode. The device won't be noticeably slower but will last visibly longer. At least, that's the idea behind it. Games, however, will not suffer from reduced performance if you have the Game Booster settings enabled.
Also a larger battery
The option is not new. The Light Performance Mode can already be found on the Samsung Galaxy Z Fold 4. With this, Samsung hopes to further improve the battery life of the upcoming Galaxy S23. What will also help with this is the larger battery of 3900 mAh if earlier reports are correct.