If you look at the outside of the Galaxy Fold 4 you won't immediately see much difference from the Fold 3. The hinge is slightly more compact, there are some different colors available, and the size is slightly smaller. What you don't notice is that this is the first phone with Android 12L. That offers new features, especially for foldable devices.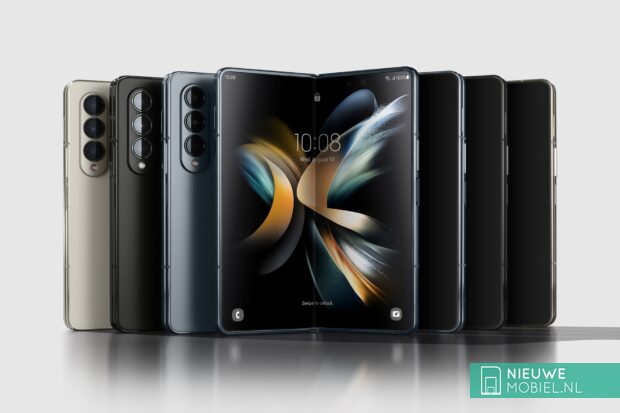 Google developed Android 12L specifically for foldables with large foldable screens. Google has added a taskbar with shortcuts for your favorite and most-used apps. This makes the Fold4 looks even more like a computer than before. Furthermore, you can run two apps side by side, and pop-up windows are available for even better multitasking.
23% brighter camera
Samsung is further focusing on an improved camera with the Galaxy Z Fold4. The resolution of the main camera goes up to 50MP. This increase looks small, but in practice is quite significant. Furthermore, because the underlying sensor is 23% more light-sensitive, shooting more clearer pictures. The ultra wide-angle camera remains at 12MP, but the telephoto lens with 3x optical zoom goes down to 10MP.
Less Visible Under Display Camera
Inside, we still find a 10MP camera under the display. Samsung claims that this Under Display Camera (UDC) is even less noticeable thanks to a new subpixel layout. Whether this also results in better (or worse) photo results remains to be seen. The screen still measures a generous 7.6 inches when unfolded but has a slightly wider ratio thanks to the new dimensions.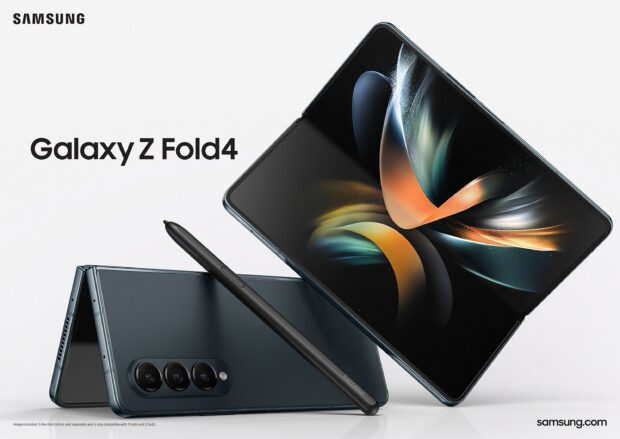 Fold 4 price and availability
Samsung uses Qualcomm's new Snapdragon 8+ Gen 1 processor inside the Galaxy Fold4. There are three storage versions; 256 GB, 512 GB, and 1 TB. The last one is new. It also has the highest price, a whopping €2,159. The cheapest is the 256GB version; € 1,799.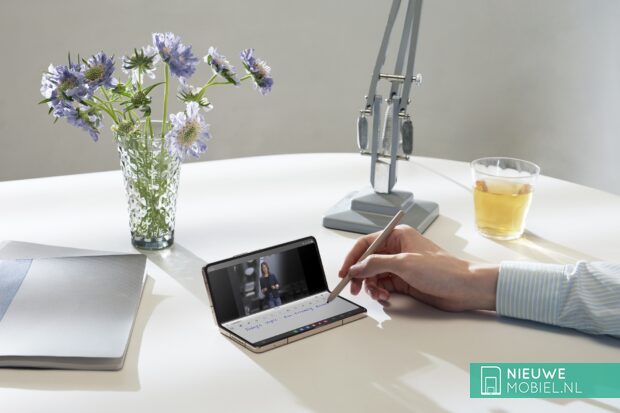 Available colors are Phantom Black, Beige, and Gray/Green. Samsung itself is exclusively offering a Burgundy color with 1TB of storage. Just like last year, an S Pen is not included. You have to purchase the S Pen Fold Edition separately. The S Pen is included if you purchase the Standing Cover + Pen case. Samsung warns only to use the S Pen Fold Edition or S Pen Pro. Other pens can damage the screen.