The Galaxy Z Fold 3 was the first Fold with support for the S Pen. It seemed like the perfect marriage even though you had to store the pen outside of the device. Rumors that its successor could store the Pen inside the device sounded logical but it does not seem to be going that way.
Indeed; the Fold 4 becomes especially less hefty. And so then there's no room for a pen at all. That rumor comes from Ice universe who often provides us with correct information. He predicts that the Galaxy Z Fold 4 will be mostly smaller and less thick.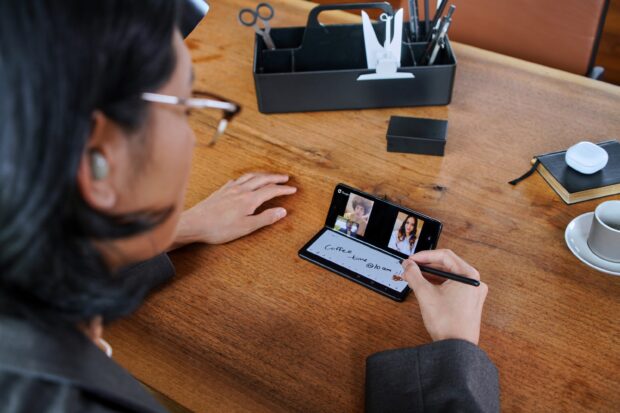 It is still unclear whether the Z Fold4 will maintain the same aspect ratio. Oppo recently attracted attention with the Find N that is slightly wider but considerably less high. When folded, this does result in a smaller screen but one that is still usable in terms of its width. This is more convenient when entering text, something the Samsung is not good at when folded. We will have to wait and see if Samsung will use the same proportions.
S Pen in separate accessory
It is clear that the S Pen will not be placed in the phone itself, something that was possible with the Note models. Somehow that is a shame because this means that you have to keep it outside the device, just like with the current Fold 3. In a case for example which in turn makes it extra large. And the chance of losing it is a lot higher.