Legendary leaker Evan Blass has posted an image on Twitter showing the date of Samsung's next Unpacked event. August 10 is supposed to be the date. And judging by the picture, we have an idea of what will be released.
Evan is currently fighting a legal battle with Samsung. The South Korean company is not too happy with the sheer amount of leaks published by @evleaks. As a result, Samsung tried to take Evan's Twitter account offline in early 2022, citing numerous copyright violations. Evan has now blurred out some parts of the image to avoid future claims.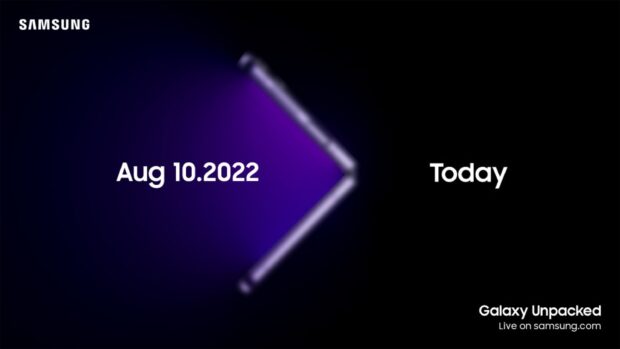 The most important thing is the date of August 10. And blurry or not, we see a folding device. Is it the Flip 4? Is it the Fold 4? We don't know, but most likely, both will be announced.
Unfold Your World
According to Blass, the event is named "Unfold Your World". That date of August 10 is not entirely new for us. Jon Prosser previously mentioned it before. On June 8, he posted a tweet mentioning the exact same date. According to him, the Fold4 and Flip4 will be announced on August 10 and go on sale August 26. Whether the latter is true is something we will undoubtedly hear on Wednesday, August 10.
(via)