Say hello to a new Galaxy phone. Not too long now, and we can greet the Flip4; Samsung's most affordable foldable. This time it will be available in purple and slightly less rounded than its predecessor.
For those thinking; we've already seen images of the Flip 4, right? That's true. These images were recreated renders based on leaked factory drawings. Those usually give us a good idea of the final design but sometimes has subtle differences.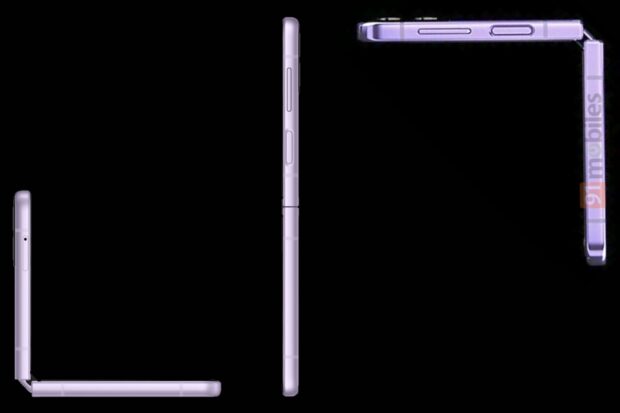 Moreover, we often don't know then what colors will be available. These renders above leave no doubt about that; the Galaxy Flip4 will soon come in purple. Or, as Samsung prefers to call it, Bora Purple. The edges of the Flip 4 seem a bit less convex than with the Flip 3 and the cameras also protrudes out a bit more. The latter is probably because Samsung is opting for better optics.
Flip 4 specs
If we zoom in a bit more on the hinge, it looks more compact. The simpler it is, the less prone it is to defects. The Samsung Galaxy Flip 4 is further said to get a slightly larger battery, a larger screen on the outside, and a newer chipset.
(via)