The Fold 2 was a pretty big upgrade compared to the first Fold. Especially the front facing display. It became considerably larger and stretched from edge to edge. Not the Fold 3 as it seems according to this rumor. It gets a smaller screen.
In the area of foldables Samsung is still searching. That is not surprising because the category is still in its early days and the ideal form factor has not yet been found. And if origami has taught us anything, it is that by folding you can go in an infinite number of directions. For the Fold 3 this probably means a smaller screen at the front. That feels somewhat strange because the Fold just went from 4.6 to 6.2 inches.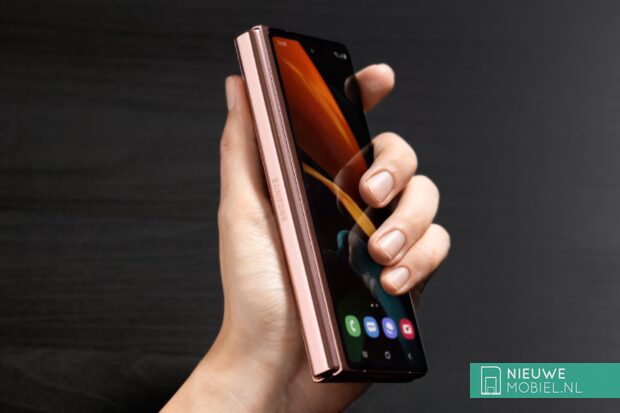 4 inches sounds like a step backwards but that doesn't have to be the case. Perhaps Samsung has another use case in mind that would justify a different screen size. Currently the front screen can be used to fully operate the phone, reducing the need to open it. Perhaps the screen on the Fold3 will become more of a notification screen just like on the Z Flip. There could also be a completely different idea behind it, perhaps Samsung needs space for an S Pen.
Galaxy Z Fold Lite
In addition to a smaller screen for the Fold3, Samsung is expected to equip the Flip 2 with a 3 inch screen as opposed to a 1.1 inch screen now. Inside, according to a rumor, the screen size remains at 6.7 inches. And then Samsung would like to announce a third model in the Galaxy Z-series; the Z Fold Lite. That name suggests that an inexpensive model is on its way, but still with a 7 inch screen on the inside. All these 3 models should come out sometime in 2021. What happened to the Fold S, with a 360 degree hinge, is unclear.
(via)