The Apple Vision Pro looks like ski goggles and, thus, like many other VR glasses. Yet there are differences. For example, the Vision Pro features a front-facing screen that displays the wearer's eyes. If these are visible, the user can (partially) see the environment around them. If a glow is shown, the wearer is immersed in the virtual world and does not wish to be disturbed.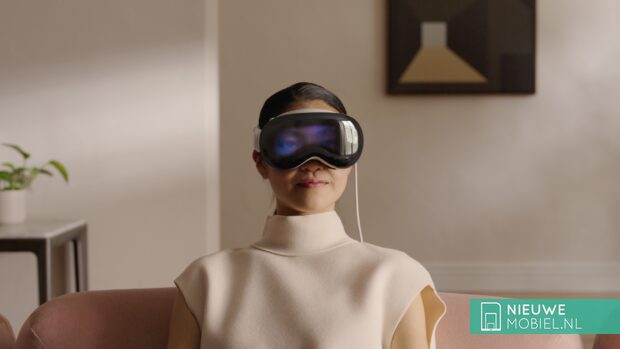 Unlike VR glasses from Oculus, for example, Apple is focusing on multiple use cases, from browsing the Internet, educational purposes, work, and watching movies. The Vision Pro is also not just for consuming content but also for producing. There are cameras located at the front that can record video in 3D. This can then be viewed back on the glasses.
Mindfulness app
Apple has made quite a few of its apps suitable for the Vision Pro. Among them are apps like Apple TV and less obvious ones like Mail, Messages, and Notes. New within the Apple ecosystem is Mindfulness to help you unwind.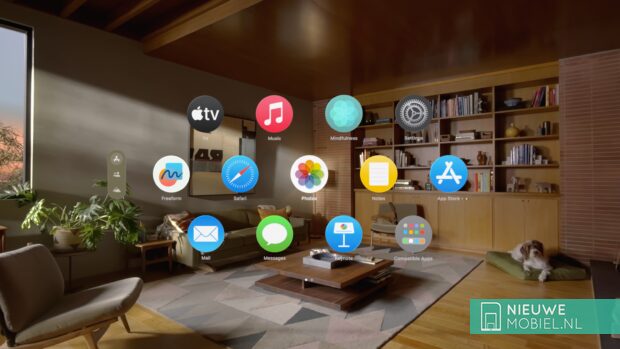 You do not interact with it using a controller but with eye recognition, finger movements, and voice. Special straps and optical lenses make the glasses suitable for every head and eye. Do not forget to connect the battery pack. It has an operating time of 2 hours but can also be plugged into a wall outlet.
Vision Pro in the Netherlands
Apple's Vision Pro glasses are due out in 2024, but only in the U.S. Other countries will follow later though it remains unclear when precisely and which countries exactly. A price is already known, though. It is set for a hefty $3,499. We do not yet know how much that is converted into euros, but it is estimated to be higher than four thousand euros.