This means that the iPhone 14 and its bigger brother the iPhone 14 Max will have to make do with the same notch design of the iPhone 13. Apple more often than once equips only Pro models with new techniques, although a screen notch can't really be called new by now.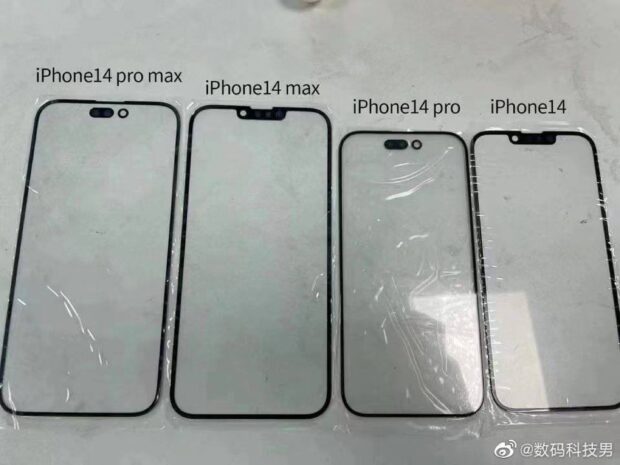 Evidence for this story comes from a surfaced photo showing screen protectors for the iPhone 14 lineup. Although, of course, this doesn't necessarily mean that this is what will happen. Apple is Apple and everything can change between now and when the iPhone 14 Pro sees the light of day. Although this rumor is not new.
48MP camera and 120Hz screen
We also know about the iPhone 14 Pro and 14 Pro Max that they feature a new 48MP camera sensor and a 120Hz screen. The iPhone 13 Pros already had such a screen so the number of new features is somewhat limited. It also seems that the 120Hz screen will remain reserved for the Pro models which makes the novelty of the non-Pro models seem very limited.
(via)