Apple uses grade 5 titanium for both the iPhone 15 Pro and iPhone 15 Pro Max. It's the same kind of titanium in the Mars Rover. The edges are rounded this time, called contour edge, and the screen bezel is the thinnest ever.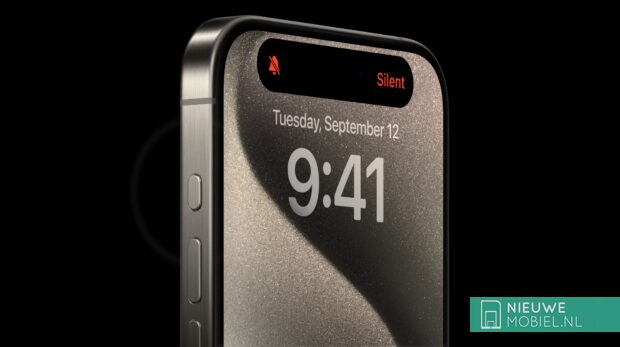 Another subtle difference is the absence of the ring silent switch. The action button has replaced it. It lets you put your iPhone on mute, but you can also associate other actions with the button. Apple has developed 9, including activating focus mode, flashlight, starting the camera, and Siri shortcuts. The latter thus offers much more functionality.
Apple A17 Pro with Ray Tracing
Apple doesn't use a Bionic chip for the first time in years. Instead, Apple introduced the A17 Pro. This chip is built on TSMC's 3nm process. It is again a 6-core processor with up to 10% faster high-performance cores and a 2x faster neural engine.


Special attention went to the graphics performance. The GPU has six cores, is 20% faster, supports mesh shading, and, for the first time, lets games enable ray tracing for more realistic light reflections. According to Apple, this brings the performance of the A17 Pro close to some professional GPUs for desktop computers. Game studios have already expressed interest and announced Resident Evil 4 Remake and Assassin's Creed Mirage for the iPhone 15 Pros.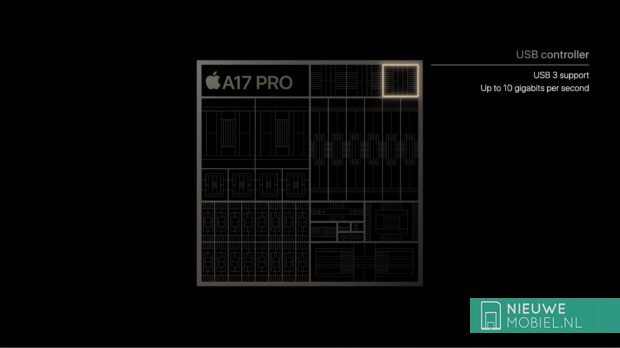 A dedicated USB 3 controller inside the A17 Pro supports download speeds of up to 10 gigabits per second, useful for when you want to download ProRes movies to your computer, especially since it can now store 4K video at 60fps.
Spatial Video
Also, a lot of attention was paid to the camera system. The three camera lenses perform seven different functions. But only for the larger iPhone 15 Pro Max. The seven modes are macro, 13 mm, 24 mm, 28 mm, 35 mm, 48 mm and 120 mm. The latter is made possible by a separate telephoto lens with a prism lens for 5x optical zoom. With the iPhone 15 Pro that is limited to the usual 3x zoom.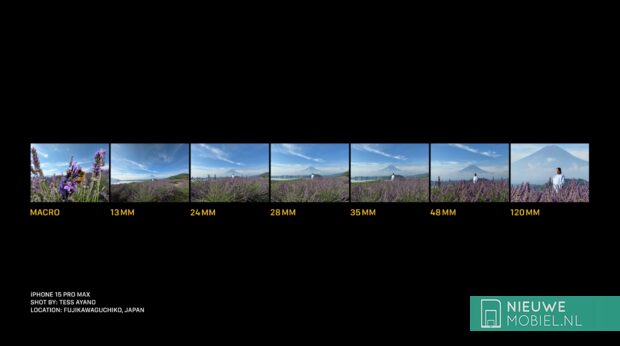 The 48MP primary camera with f/1.78 aperture and 24mm focal length can take 28 and 35mm shots thanks to pixel binning. The latter is especially popular with photographers for portrait shots. In addition to the primary and telephoto cameras, there is the 12MP ultra-wide-angle camera with a 13mm focal length. The ultra-wide-angle and primary camera can simultaneously record video, which you can later playback on Apple's yet-to-be-released Vision Pro. Spatial video will be available later this year.
iPhone 15 Pro and Pro Max in stores
Apple will start taking orders Friday and begin delivery on Sept. 22. Colors to choose between this year include Black, White, Blue, and Natural. Prices start at $999 for the iPhone 15 Pro, and for that, like last year, you only get 128GB of storage. The iPhone 15 Pro Max does begin with 256GB, the price of which is $1199. Exactly how much this translates to euros remains to be seen.