Pixel phones have always been very rectangular, starting with the Pixel 6. That will change with the upcoming Pixel 8. At least according to published renders that you'll find below. The angular design will be traded in for rounded corners. Just like with Apple and Samsung.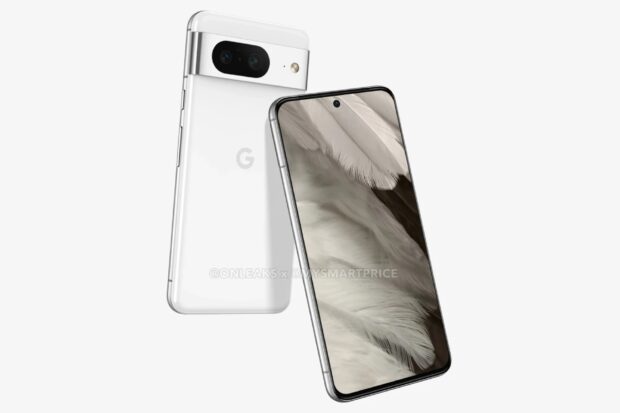 According to the source, the screen size goes down slightly to 6.2 inches, but fortunately, so do the screen bezels. Google is still applying pretty hefty screen bezels, especially compared to its competitors. But this design evens that out somewhat. The source goes on to mention dimensions, telling us that the device will be 5 millimeters shorter and 2.4 millimeters less wide. The thickness increases slightly, but that may also have to do with how this is measured. One method calculates the casing, while others include the thickness of the camera housing.
Familiar camera module
The renders further tell us that the design is mainly similar to the Pixel 7. So on the back, we still find a bar with all the camera sensors. The renders usually don't tell us what materials and finishes will be used, but as we see it now, the Pixel 8 will again get a glossy aluminum bar. On the Pixel 7, that bar scratched very quickly.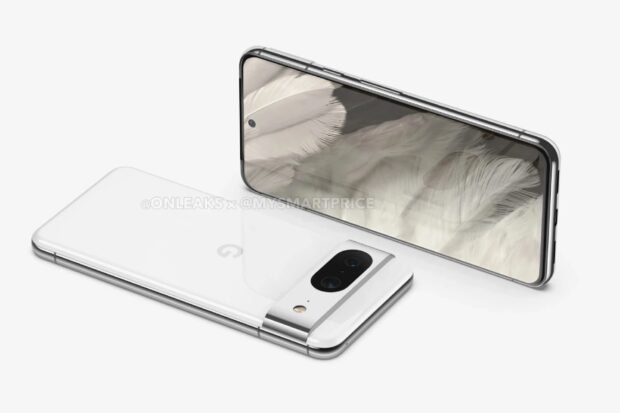 In the camera bar, we see two cameras. The same is true of its predecessor. For more cameras, you will presumably have to go with the Pixel 8 Pro. That extra camera will likely be a periscope lens with a more comprehensive zoom range. We have to be patient with the final specifications. They are still missing.
(via)