The folks at PhoneArena have created beautiful renders of what the remaining colors of the Pixel 8 and Pixel 8 Pro might look like. These aren't confirmed colors but are based on previously leaked wallpapers. The colors in question are Licorice Black, Haze Green, Peony Pink, and Jade Blue.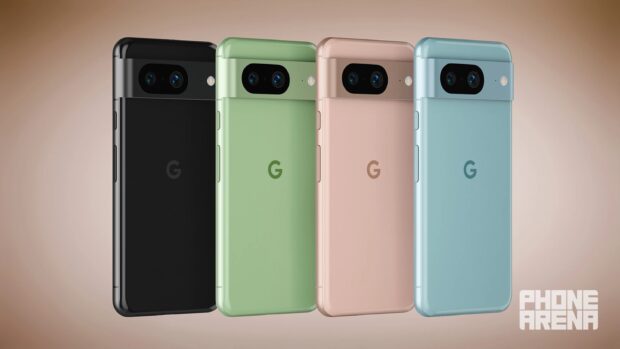 Looking at the Pixel 8 Pro, four different colors are also expected there as well, but not the same as the Pixel 8. Exclusive for the Pro are Sky Blue and Porcelain White. The other two are Licorice Black and Jade Green, just as with the entry-level Pixel 8.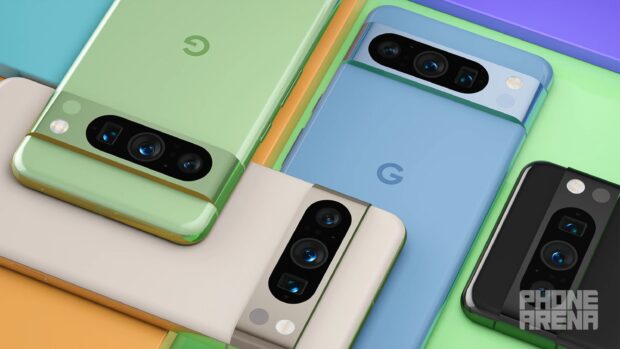 Like last year, the Pixel 8 and 8 Pro differ in the number of cameras used with the 8 Pro getting a zoom camera using a prism lens. That one is capable of a much further zoom range than the regular 8.
Tensor G3
Inside, Google has been using its Tensor processor for several years. This chipset is based on a Samsung processor with specific modifications for Pixel phones. According to @Tech_Reve Google uses the Immortalis-G715 for Tensor G3's GPU. Something Google will also use next year with the Tensor G4.
Google eventually plans to use an entirely self-developed processor, codenamed Redondo, but that chipset is not expected until late 2025. Perhaps we will hear more about it on Oct. 4. The Made By Google event takes place in New York City and starts at 10:00 AM ET, or 16:00 Central European time.
Images: PhoneArena