The information below of the E32 we owe to Nils Ahrensmeier. Where he drummed them from we don't know but we are grateful. At least two color versions of the Moto E32 will come, strikingly both in blue one of which is slightly lighter than shown here.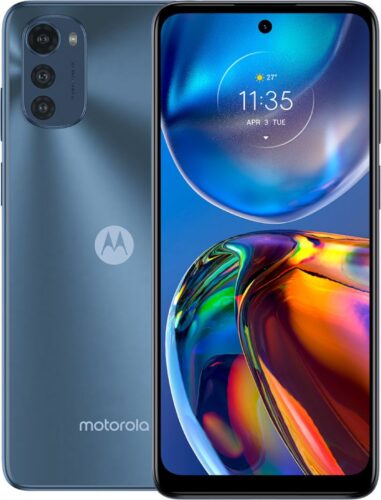 Nils further thinks he knows what the specifications of the device will be. In this list especially Android 11 stands out, meanwhile Android 12 is already out and Motorola is even already applying it to newly announced phones like the edge 30. But as long as the device has not been officially announced anything can happen.
Dimensions and weight: 163.95 x 74.9 x 8.49 millimeters, 184 grams
Display: 6.5-inch HD+ 90Hz
Cameras: 16 + 2 + 2 MP rear, 8MP front
Processor: UniSOC T606
Memory: 4GB RAM / 64GB storage memory + memory card slot
Operating system: Android 11
Battery: 5000 mAh, 18W fast charging
Especially the processor choice reveals that we are dealing with an entry-level model here. This is not surprising because the Moto E series is already considered an entry-level series with corresponding low prices. When parent company Lenovo will officially announce this Motorola Moto E32 remains to be seen, although it now seems likely that it will have a global launch.