A new Motorola Moto E phone seems to be announced soon. The E32 will be an entry-level model with a fairly large screen but without headphone port. Apparently, cheaper models will also have to go without it.
So the Moto E32 seems to be the next victim in the battle against the headphone port. Also users from the cheaper segment will have to listen to music wirelessly. At least the port does not seem to be present looking at the renders below that appeared at Bestopedia.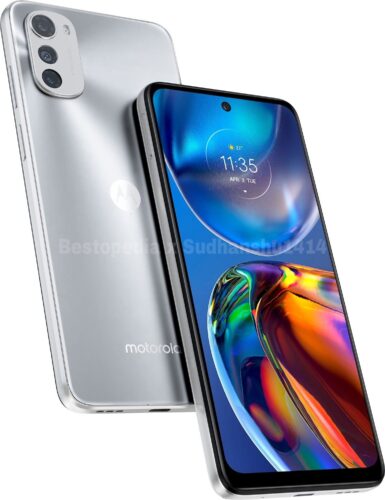 Its name is a bit strange, though. For example, a Moto E31 is missing from the lineup and Lenovo has already announced the Moto E40. The Motorola Moto E32 as shown above will have a 6.6-inch screen with single punch-hole. On the back we see three cameras with still unknown camera resolutions. Charging is done via USB-C and that's also the only port you'll find.
World wide launch or not?
We ourselves have not yet found any images of the Moto E32 so it is still a question mark for us whether a global launch is imminent. It's also still inconceivable that the E32 is meant for just a small part of the world. We'll keep an eye on it for you though because affordable phones have our full attention.