Who hasn't played Pac-Man? But before we start going all nostalgic, first something more about this special collaboration between OnePlus and Bandai Namco. The latter is better known as the publisher of Pac-Man. The game in which a smiley face has to eat all the dots and in the meantime has to avoid all kinds of ghosts. 41 Years after the release of the game, there is now the OnePlus Nord 2 Pac-Man Limited Edition.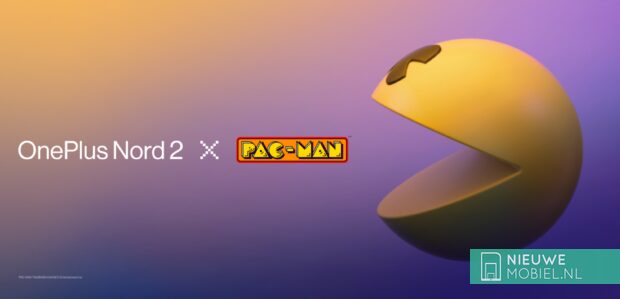 We are talking about a Nord 2 with 12GB of RAM and 256GB of storage but with some special features and of course a matching look. Most striking amongst them is the back with phosphorescent ink. This makes the device light up in the dark after which the famous maze becomes visible. The ink is trapped in a special layer which also gives some extra depth to it.
Price OnePlus Nord 2 Pac-Man Edition
We also find some references to Pac-Man in the interface. You can find several games, challenges and you can find hidden content. More than enough to keep you busy for several hours. The price of the Nord 2 Pac-Man Edition starts at € 529 and will be available soon.