Oppo uses gallium nitride (GaN) for its latest generation SuperVOOC charger which means the charger is no bigger than what you are used to today. Oppo claims that after 1600 charge cycles, the battery still contains 80% of its designed capacity.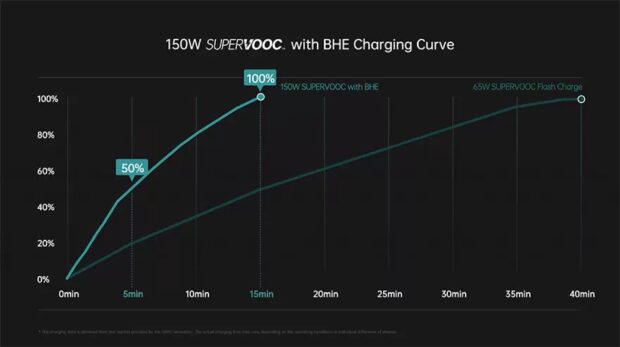 Fully charging a 4500 mAh battery would take only 15 minutes. Already after 5 minutes half of it would be charged. Other phone manufacturers also bring fast charging but are far behind. For example, Samsung's Galaxy S22+ has a maximum of 45W fast charging and the iPhone 13 Pro does not even go beyond 20W. Fully charging the latter thus takes just under 2 hours.
240W SuperVOOC Fast Charge
Oppo raises the bar even further and also promises an even more powerful 240W SuperVOOC Fast Charger. Fully charging a phone battery will then take just 9 minutes. Charging your phone every night is thus definitely a thing of the past. Something the fire brigade also advises against. A few minutes during the day to recharge is sufficient.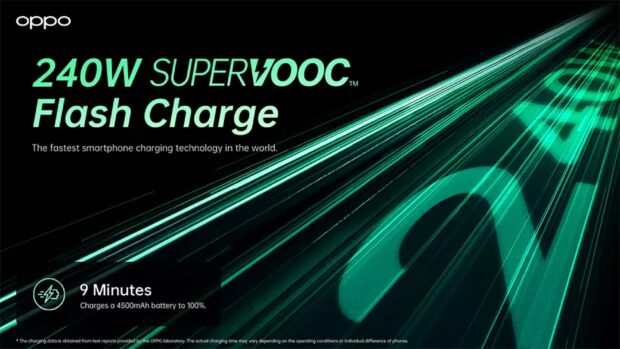 When the 240W charger will hit the market is still unclear. The 150W charger is expected soon though. Oppo has yet to announce phones that can handle the 150W charger. The "fastest" Oppo is currently the Find X5 Pro which can be charged up to 80W.