We are not very surprised by the appearance of the Samsung Galaxy Note 20 Ultra. After all, Samsung leaked an image of the device before. Compared to the regular Note 20, this Ultra seems to have an extra camera sensor. Possibly this is for a more accurate depth recognition. Besides that the new color really stands out. Samsung seems to put a lot of effort into this Mystic Bronze color for the second half of 2020. Other products will also get this color shade.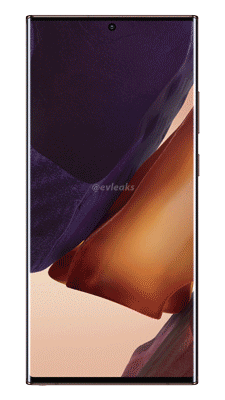 Images of the Note20 Ultra appeared on the Patreon page of @evleaks. His generally reliable leaks are more likely to give a good idea of oncoming phones. The same goes for Samsung's upcoming Note20 series. By now, it has become clear that it will have a fairly new look with a lot of attention to the new camera island.
Unpacked Event
Samsung is expected to use the Galaxy Note 20 Ultra along with the Note 20, Note 20 Plus and may announce the Galaxy Z Fold 2 on August 5. On this date Samsung will hold an Unpacked Event that will only be held online due to the coronavirus.