Samsung Russia accidentally put the Galaxy Note 20 Ultra 5G on its website too early. The device is not expected until sometime in August. Despite the fact that the page was only online for a short period of time, the images of a copper colored Note 20 Ultra are now circulating everywhere.
It often happens that manufacturers accidentally put a product page online too early. It often doesn't take long before this error is corrected but by then the damage has been done. Once online is for ever online. Images of this Note 20 Ultra 5G in Mystic Copper have started to appear everywhere.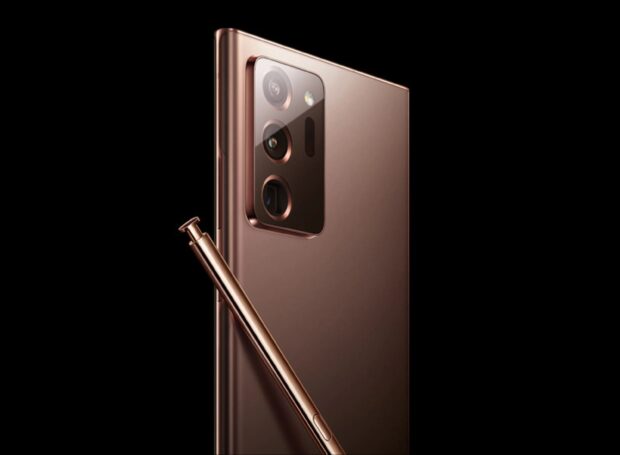 The image shows strong similarities with a previously published render of @onleaks. The new design of the camera module is particularly striking. 3 large round camera sensors with LED flash and other sensors on a relatively large rectangular and protruding camera island. Earlier rumors mentioned a new type 108 megapixel sensor with this time 50x zoom. This means the 100x Space Zoom has disappeared, but that is not a bad thing. It was more of a gimmick than a necessity.
Mystic Copper
Furthermore, the color is particularly striking. Although we don't see it very often, Samsung is no stranger to the color. The Note 9 was also available in copper and before that there was a copper S5 for sale. In recent years, however, it is mainly Nokia that releases copper phones, so it is not very unusual.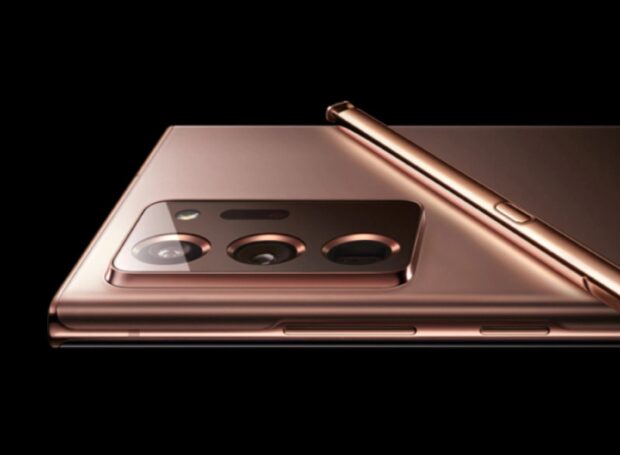 Launch Note 20 Ultra
Rumor has it that Samsung will make the Note 20 series consisting of the Note 20, Note 20 Plus and Note 20 Ultra official on 5 August. This date has yet to be confirmed. Normally the launch of new Note phones takes place around the IFA fair in Berlin. Samsung has already announced that it will not be attending this fair. This has everything to do with the current outbreak of the coronavirus. Instead, it will organize its own small-scale event around the date of the IFA.