Samsung launched the Galaxy XCover Pro in January of 2020, at the time of writing a mere two years ago. An eternity in the mobile phone industry. And those who think that Samsung has used this time to thoroughly work on a revolutionary new successor will be disappointed. On the outside not much seems to have changed.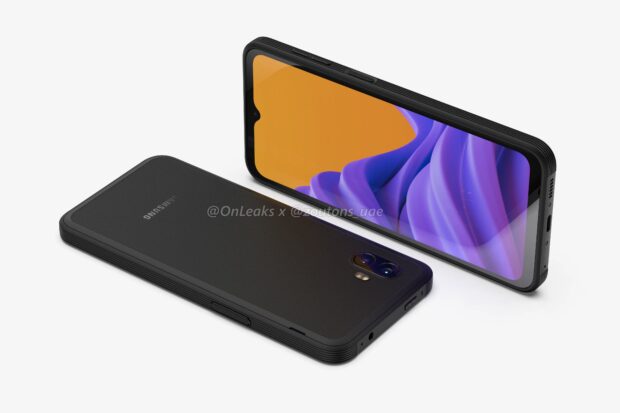 The XCover Pro 2 still looks robust with large edges, flat sides and a dual camera. What is remarkable is that Samsung even traded the round punch-hole for the selfie camera for a notch. A notch is still seen as slightly less modern than a punch-hole. The Infinity-V screen, according to the source, is believed to measure 6.56 inches.
XCover Pro 2 specifications
Other specifications are still missing but looking at the renders we can largely fill them in. For example, we see a 3.5mm headphone port on top, a fingerprint scanner on the side and at the bottom a USB-C connector. In addition to being waterproof, the entire device is most likely robust and therefore able to withstand a fall or two.
It is still unclear when Samsung will announce the Galaxy XCover Pro 2. The source expects sometime in the summer but we have no guarantees.