Perhaps the variable telephoto lens of the Xperia 1 III and 5 III reminds you of the Dual Aperture feature of the Galaxy S9. In the latter, the aperture can change between f/1.5 and f/2.4 but Sony's technique is different. It is not the aperture that changes, but the position of the lens. The zoom camera can therefore switch between 2 different zoom levels.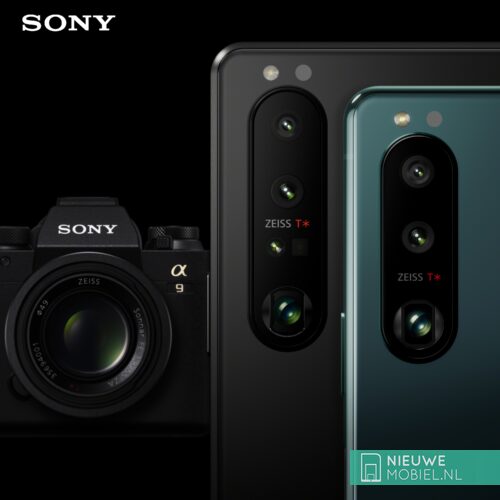 Another difference from last season's Xperia 1 II is the presence of a 120Hz OLED screen with 4K resolution. This higher refresh rate makes animations look smoother and the device seem much more responive. Furthermore, Sony has upgraded the processor to a Snapdragon 888 with 12GB of RAM memory and a 4500 mAh battery. The latter can be charged wirelessly just like its predecessor, but can now also charge other devices wirelessly.
Sony Xperia 5 III
Sony also launched the Xperia 5 III. Thanks to its 6.1 inch screen, this one is a bit more compact and with FHD+ resolution a bit less sharp. Yet it has the same zoom camera with variable telephoto lens and even a 120Hz OLED screen. Sony even keeps the material choice the same; frosted glass with a metal frame. Only the version of the Gorilla Glass is different; 6 versus the newer Victus (7) on the 1 III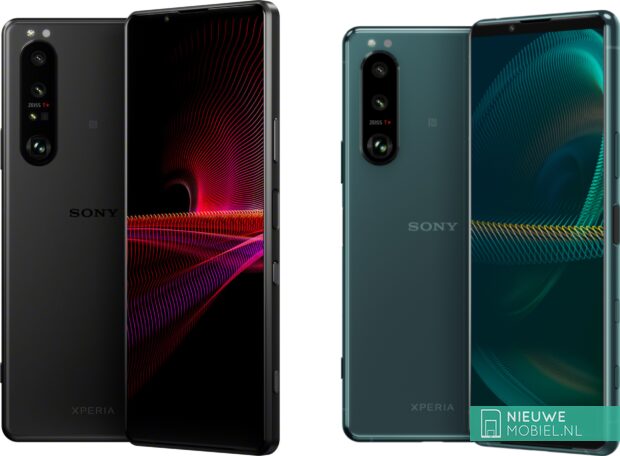 Sony borrows a lot of camera features from Sony's Alpha cameras. The three cameras have fast autofocus (up to 60x per second) and can shoot short bursts of 20 fps. Both cameras recognize the eye of humans and animals and focus on them. The Xperia 5 III has the advantage of Object Tracking, where a moving object is sharply followed after a single tap on the screen.
Sony Xperia 10 III
The more affordable Xperia 10 also received an upgrade in the form of the Xperia 10 III. This one gets 5G support for the first time thanks to the new Snapdragon 690 processor. Nice! Another improvement is the significantly larger battery capacity. It is now 4500 mAh.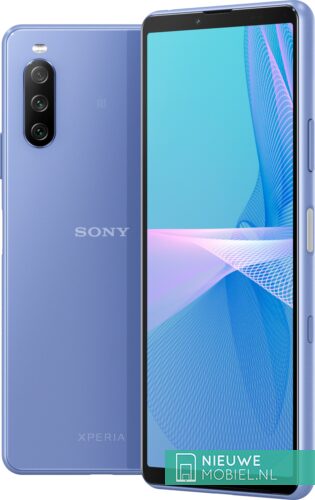 The 21:9 OLED screen, the waterproof IP65/68 housing and the headphone input have all remained the same. However, the cameras have been renewed so that it can now recognize animals.
New Xperia's in the store
Sony hopes to have the Xperia 1 III, Xperia 5 III and Xperia 10 III in stores at the beginning of the summer of 2021 in the colors black/purple, black/green and black/white/blue. Prices have not been announced yet and are expected later.