Before a phone is launched, it has to be tested. And that is done in the open air. So it's not surprising that an unannounced phone is spotted now and then. On the subway, for example. That happened to this presumably foldable Xiaomi phone.
That this would be a Xiaomi is clear from the fact that it runs MIUI; Xiaomi's favorite operating system. What is also clear is that it seems to be a prototype. The housing looks rough and seems to lack basic components. A selfie camera, for example. It could well be that the device is placed inside a concealing case.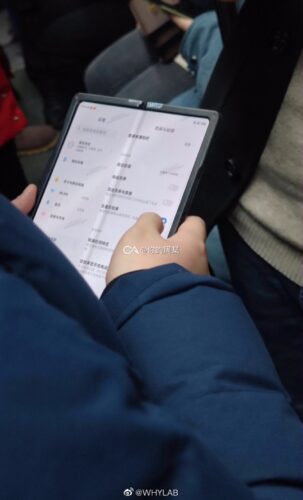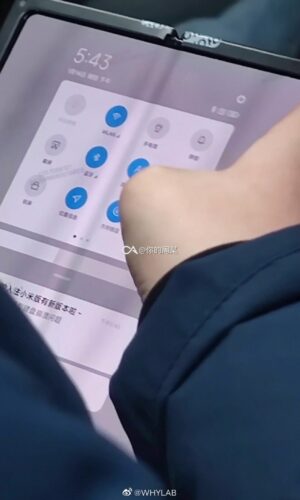 Xiaomi foldable spotted in subway
There is one more thing that stands out; the crease in the middle of the screen. Now several foldable phones suffer from that. Tthe first generation Galaxy Fold comes to mind. At the end of last year, Xiaomi showed a video featuring a foldable. This device could be folded in three parts. This one folds like a book. There seems to be evidence that Xiaomi is working on different designs. According to earlier rumors three different foldables will be released somewhere in 2021.
Certainly not the first
Xiaomi is certainly not the first to work on a foldable device. Samsung, Huawei and Motorola have already released some foldable products. Samsung seems to be the furthest along; they have already released generation 2. This phone above clearly looks like a first generation product, especially considering the crease. Although Samsung didn't quite manage to get rid of that either. Still, it is good to see that several companies are working on foldable phones. After all, it makes new exciting designs possible.
(via)