Photos of a Motorola phone codenamed 'Nio' have surfaced today. This is a device with a dual selfie camera on the front and four more cameras on the back. It is possible that the device will be marketed as the 'edge S'.
A compilation of images of the 'Nio' appeared on the Voice page of Nils Ahrensmeier. He correctly leaked images of some Motorola phones before. This time, it is the suspected 'edge S'. This new model out the edge series will have a generous amount of cameras, according to this leaked picture.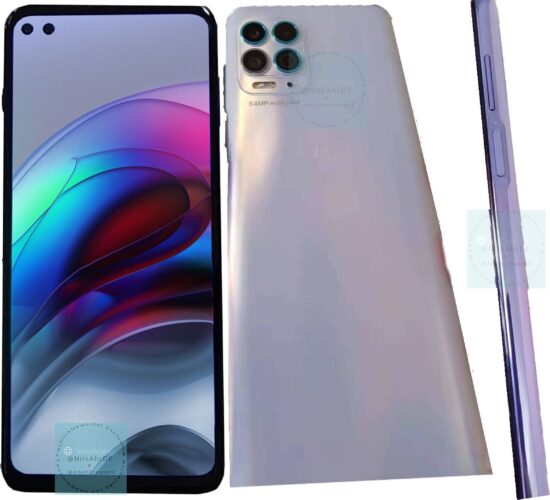 Apart from the picture above, there is also a screenshot that shows some specifications. Saying it has Dual SIM support. We also see the name "edge+" and "edge plus" mentioned but that device features only a single selfie camera. So that's possibly just a disguise. The main camera has 64 megapixels and features 'Audio Zoom'. Specifications of the other three cameras remain unclear. We also see a fingerprint scanner on the side.
Clear about the name
There is a lot of uncertainty about the future name. There is a rumor that it is called "edge S", and yet another that it falls under the Moto G series. It is not inconceivable that both rumors are true. For example, Lenovo may decide to release it as 'Edge S' in Asia and as 'Moto G' elsewhere. That doesn't sound that far off, especially given the strong similarities to the Moto G 5G Plus.