We knew that Sony was working on it but we didn't have any pictures of it. Until now. Because this is our very first image of the Sony Xperia Compact. The rebirth of the Compact line is small as expected, but also has some surprises.
Starting with the elephant in the room; the notch. Not really modern anymore, obsolete you could almost say. But maybe Sony found it inevitable because the Xperia Compact only has a 5.5 inch screen. A punch-hole would take up relatively more space. Space that you can't miss with such a tiny screen.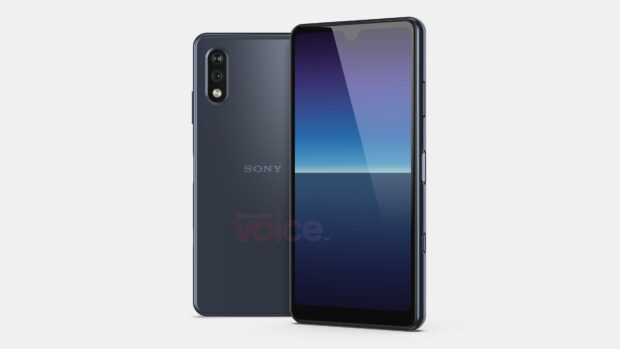 The real reason Sony has opted for a notch is something we might find out soon. The launch of this Xperia Compact is planned for the first half of 2021 and possibly as early as February. So we may soon find out if this render by Steve Hemmerstoffer, better known as @onleaks, is true or not. A small Android phone would be a great competitor to the iPhone 12 mini, especially if it has high-end specs.
High-end or not to high-end
The latter does not seem to be that obvious. On the back, we find 'only' 2 cameras, probably with a maximum resolution of just 13MP. The relatively thick screen bezels are a good indicator of it not being high-end. Compact phones get a lot of attention in the media, but they do not sell nearly as well as larger phones. We know that the iPhone 12 mini doesn't sell as good as the iPhone 12 and even the iPhone 12 Pro and Pro Max