LG announced the V60 ThinQ via press release. A 5G phone for which a special accessory comes on the market so you can attach an extra screen to it.
For a flagship, the V60 ThinQ has a lean number of cameras on the back. Next to a 64 megapixel main camera we find a 13 megapixel ultra-wide-angle lens and a depth camera (ToF). So zooming in is missing. In terms of video, the device does not disappoint. This is how you shoot 8K video with the LG V60 ThinQ; it's the first time an LG phone can do that.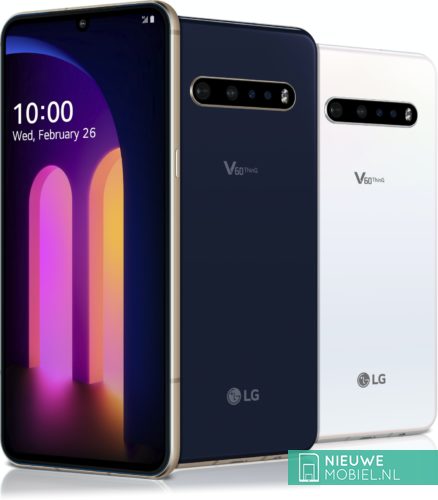 LG is still one of the few telecom manufacturers that releases phones with really good audio. Fortunately, the V60 does not disappoint. The unit has no less than 4 microphones to hear sound from all sides. The 'Voice Bokeh' function allows you to isolate speech from the background. Something similar we saw earlier with the Galaxy Note10 with its 'Zoom-In Mic' function.
LG Dual Screen
The 6.8-inch LG V60 ThinQ is suitable for 5G thanks to the Snapdragon 865 processor. We also find a 5000 mAh battery which is a flagship on the big side. And no matter how beautiful the P-OLED FullVision screen is, having a 2nd screen is always nicer. Just like its predecessor, you can buy the LG Dual Screen. This is a case with on the inside a 2nd screen of also 6.8 inches large and with a 2460 by 1080 pixel resolution. The accessory doesn't have a built-in battery so the 5000 mAh sounds a lot less.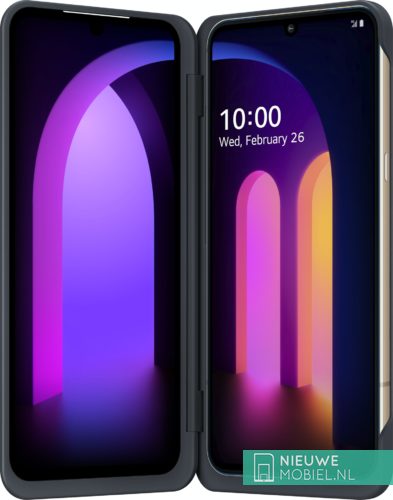 We wait and see if the plane will come to the Netherlands and how much it will cost by then. His predecessors have not always been released here.