During the 3GSM event LG showed us the largest amount of new devices. Not every device was available at the stand, but a lot of the new products could be tried out.
LG opens the attack to the market. The amount of new devices that was shown was enormeous and is increasing during the last year. The P7200, S5100 and S5200 were some examples of that increase. In total more than 15 new devices were shown allment for the European market.
Within the serie of models there were some special models. The KG920 for instance, this is a device with 5.0 mpixel CCD camera with optical zoom. The device consists of two halves which can be rotated with respect to eachother. Another example of this feature is the Nokia 3250. Video recording is done in a VGA resolution in 30 fps and the screen has a QVGA resolution.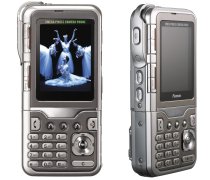 The device is expected to arrive at the market around June. Prices are not known yet.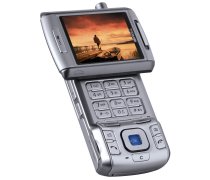 Another model was the new V9000, the mobile TV model with the standard T-DMB. The device that can rotate the screen has a QVGA screen and 1.3 mpixel camera. The device should be in the shops around may when the first mobile TV devices hit the market. Prices are also not known yet.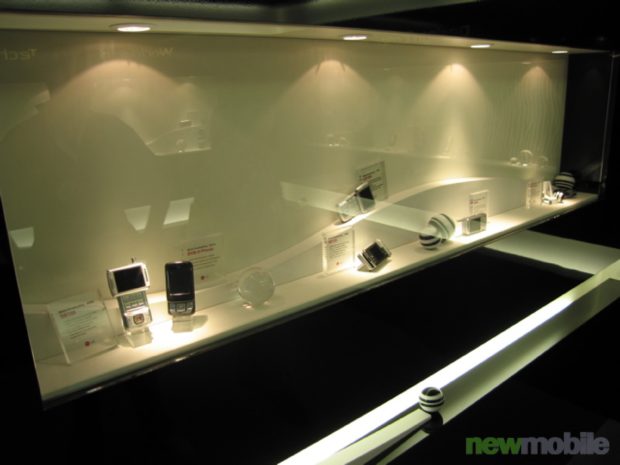 Clamshell was hot on the stand of LG. The LG U880 was shown next to the U8500 and U880 Robert Cavali Edition. Also the new successor of the U880 was shown. The U890 only differences are the RAZR look-a-like keyboard and the A2DP Bluetooth profile support, which gives the user the option to listen stereo audio via a Bluetooth headset.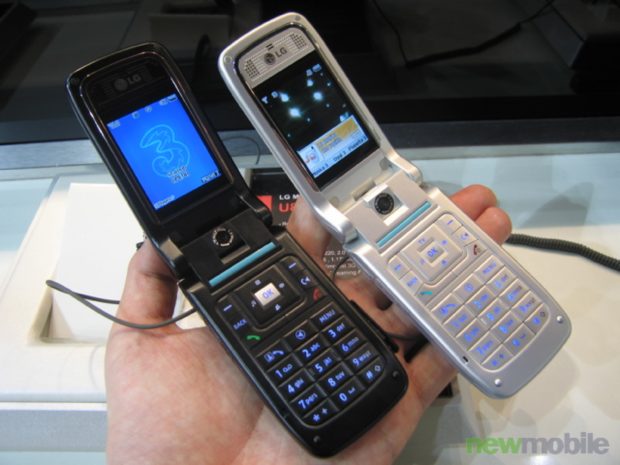 Furthermore there was nothing really new at the stand. The KU730 is a new model based on the U880 and the U8550 is a special 3G model with a wide screen and funny colours. There is no internal antenna, but the device has got a TV receiver.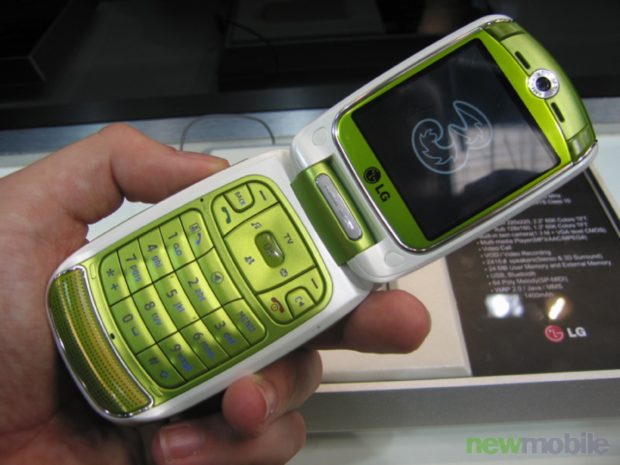 What should be pointed out were the new KE600 and KU400 sliders. Both have special looks and show a new and different way in which sliders can be build. Both have there own market segment and contain of 2.0 mpixel cameras and 70 MB of memory.
The stand also contained new low-end models and the current portofolio next to a special Bluetooth pen, new Bluetooth headsets and remote speakers.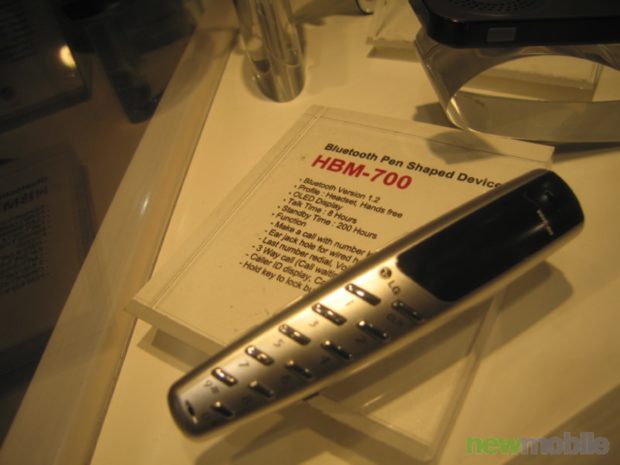 For more information about the new products you can check out our brandpage of LG. The new models are mentioned there and can be checked out. Also the pictures and videos shot at the event can be viewed at each device.