More and more information is leaking about Google's upcoming Pixel Watch. The watch has even been spotted in the flesh and now specifications are surfacing. About the battery, for example, specifically its capacity.
The round Google Pixel Watch measures 40 by 40 millimeters which is similar in size to the Samsung Galaxy Watch 4. The latter has a 247mAh battery. The Pixel Watch is said to feature a 300mAh battery, according to this rumor. The Samsung's battery life is about 24 hours and it is likely that Google is also aiming for this.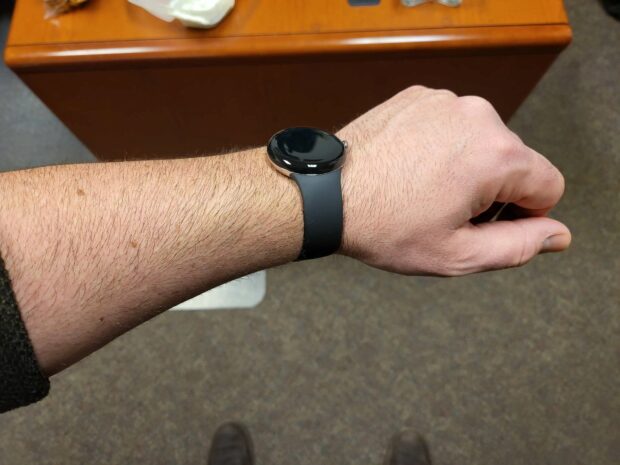 So you'll have to put your Pixel watch on the charger every night. How Google plans to do this is still unclear. A previously surfaced photo showed a special connector but we rather think Google will opt for wireless charging, just like every other smartwatch manufacturer.
Exynos W920, Wear OS 3 and esim
Google's watch will share a lot of technology and software with the previously mentioned Galaxy Watch 4. For example, the Google Pixel Watch will most likely use the same Exynos W chipset and also run Google's Wear OS 3 software. It is possible that Google's watch will also include a built-in esim so it does not necessarily need to be connected to a phone. Although this is not unique, Samsung offers such 4G variants of the Watch 4 as well.
Fitbit integration
Presumably, Google wants to differentiate itself with its tight Fitbit integration. Google recently acquired Fitbit which specializes in fitness features and related hardware. Screenshots of the Google Watch showed the Fitbit logo on the home screen.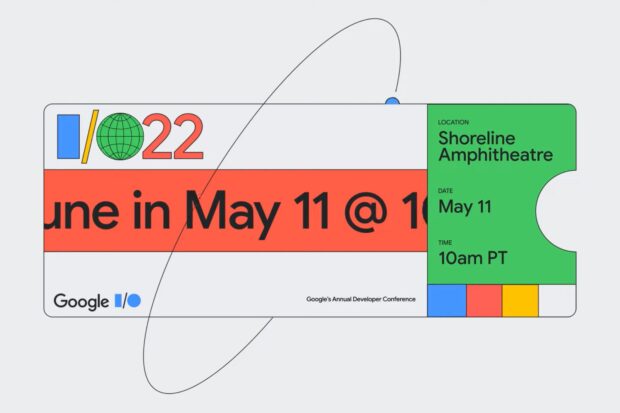 Pixel Watch announcement
It is quite possible that Google will announce the Pixel Watch on May 11, 2022. That's when the Mountain View-based company holds its annual developer conference I/O. Despite the fact that this is often about software, the company also surprises with new hardware from time to time. Thus, the arrival of the Pixel 6a during I/O 2022 is also a possibility.
Via: 9to5google
Photo: u/tagtech414