Thanks to the excellent work of WinFuture we have a complete picture of the OnePlus8 and OnePlus 8 Pro that will be announced on April 14th. All specifications are out in the open.
OnePlus itself already shared are large amount of information so we know a thing or two about the OnePlus 8 and OnePlus 8 Pro. Everyday they seem to leak a bit more information. On top of that, new information is leaking from all around the internet. This time from WinFuture and in particular Roland Quandt.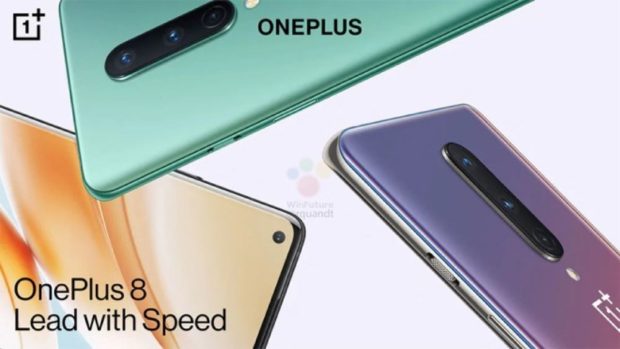 Because of all the recent leaks, there are few surprises to report. Clearly, OnePlus wants to differentiate more between the regular OnePlus 8 and the more expensive OnePlus 8 Pro. Thus, only the latter gets the waterproof IP68 certification, wireless charging and a higher 120 Hz refresh rate. Oddly enough, the simpler OnePlus 8 has the better selfie camera thanks to a brighter f/2.0 lens instead of the f/2.4 we find in the Pro.
Backwards?
Both models are equipped with a Snapdragon 865 so they can both handle 5G connectivity. The screen diagonal of the smallest one comes out at a still large 6.55 inch. The Pro version tops an enormous 6.78 inch. The latter gets a camera system consisting 4 sensors; 48 + 48 + 8 + 5 megapixels. The regular OnePlus 8 has a single 48 megapixel with 16 megapixel ultra-wide-angle lens and a 2 megapixel macro camera. That used to be different. The OnePlus 7T has a telephoto lens with 2x optical zoom. The 7T also has a higher ultra-wide-angle camera of 16 megapixels.
The real progress seems to be found in the OnePlus 8 Pro. This will also be the first OnePlus model with support for wireless charging. Expect both models to be announced on April 14th. We expect them to be on sale soon after that.