A picture emerged showing retail boxes of the Google Pixel 4a. It seems the still unannounced and cheaper brother of the Pixel 4 is ready to go on sale. But when exactly?
The Google Pixel 3a was announced in May of 2019 during Google I/O. Now, thanks to the coronavirus, Google I/O 2020 has been canceled but that doesn't mean that the Pixel 4a will suffer the same fate. For the Pixel 4a XL that's a whole other story but more on that later.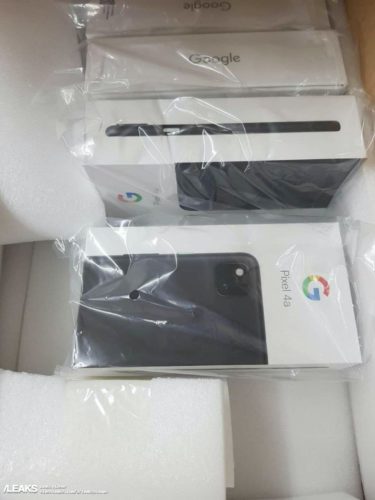 The retail boxes above not only show that the Pixel 4a is ready to be sold, they also confirm some specifications. For example, we see a single camera in a square module. Also, the dual finish that was used by Google up to the Pixel 3a is gone. A shame because up until now it as a good way to recognize Pixel phones. The different color of the power button thankfully remains.
Specifications Pixel 4a
Expected specifications of the Google Pixel 4a are a 5.81 inch OLED display with Full HD+ resolution, a Snapdragon 730 processor with 6 GB of RAM and a 3080 mAh battery. The single rear camera gets a 12.2 megapixel sensor, just like previous Pixel phones. Expect good photo results thanks to Computational Photography for which Google is known. On the front, an 8 megapixel self-image camera is expected.
By the way, there doesn't seem to be an XL variant of the Pixel this year. Despite the fact that parts of this 4a XL recently appeared on eBay the device seems to have been canceled by Google. Why exactly is unknown, maybe Google wants to keep things simple, or maybe it doesn't want to offer too many options besides the more expensive Pixel 4 and 4 XL.
(via)