We have some good news about the upcoming Galaxy Z Fold 3 and we have some bad news. The good news is that the next generation foldable Galaxy will have support for the S Pen stylus. The bad news; you unfortunately won't be able to store it in the device itself.
The bigger the screen, the more useful a pen is. It is therefore logical that the upcoming Galaxy Z Fold 3 has support for Samsung's own S Pen. That rumor has been going around for some time now. And recently it became clear that the Fold 3 has a slightly smaller battery than its predecessor; the Fold 2. Of course, this was necessary to create space for the same S Pen. Or was it?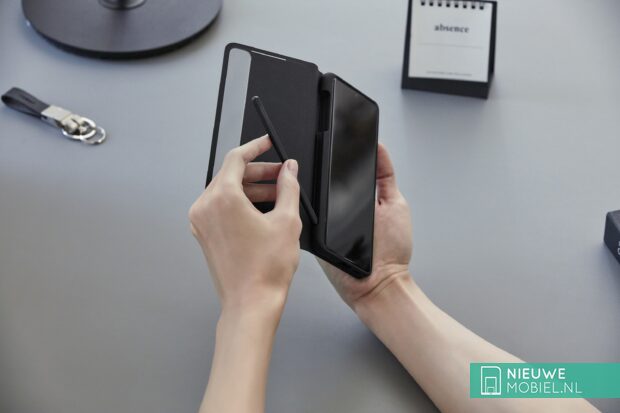 Because the rumor today is that this is not the case. As with the Galaxy S21 Ultra, you don't store the pen inside the device itself. We cannot rule out that Samsung comes up with an accessory in which you can store the pen, but not in the device itself as is the case with the Note 20. We can only guess at the exact reason for now. According to reports from Naver.com it would be due to problems with waterproofing. In addition to the S Pen itself, more space would be needed inside to keep out water and dust. Space that simply isn't available.
Problems implementing S Pen
And yet it is already an achievement if Samsung manages to get the Fold3 compatible with the S Pen. A foldable screen is much more fragile than an all-glass hard screen. The pen tip must not scratch the surface and a firm pressure must not damage it. Apparently Samsung has solved all these problems and now it is waiting for its final release. That is expected earlier than usual. Mass production of the device is scheduled for June of 2021.