Once again, Google seems to be on the verge to overhaul its Pixel lineup. After the introduction of the Pixel 5 with the lack of a larger XL flagship, this time it is the turn of the Pixel 6 with a completely new design. The main focus seems to be on a completely new camera module.
All this appears on renders commissioned by YouTuber Jon Prosser. We are always somewhat cautious about Prosser' leaks but the authenticity of the images are confirmed by Max Weinbach, although he mentions the colors aren't accurate. That is something we can live with. Two things immediately stand out; the quirky camera module and the presence of a larger size.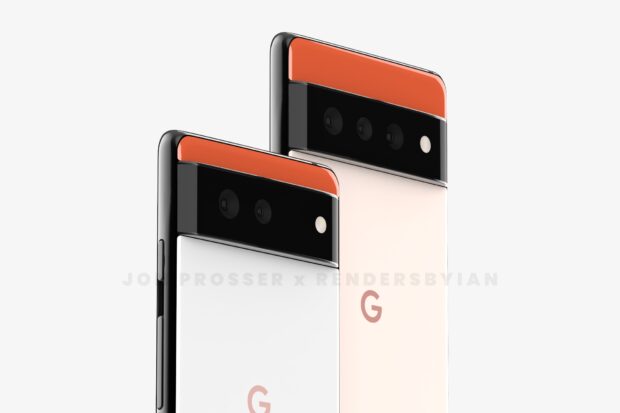 2 sizes, new camera module
We'll start with that camera module. What to do with the ever-growing camera sensors? In the first generation of Pixel phones, Google used a tapered design. This way, the camera module didn't stick out, which resulted in a smooth unibody. Modules have become so thick (and we are used to thin phones) that many manufacturers choose to let the module stick out. Others place the camera(s) on an island that sticks out. Google seems to opt for a completely own solution with the Pixel 6; a full-length bar.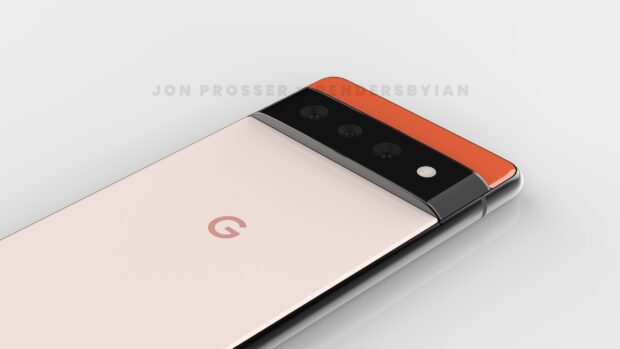 That may look a little weird but the idea behind it is anything from. The disadvantage of a protruding camera in the corner is that it wobbles when you put it on a table. And that is rather annoying. With Google's solution, that problem is solved. Moreover, it looks very distinctive, you immediately recognize a Pixel 6 immediately. And that's adds value as well.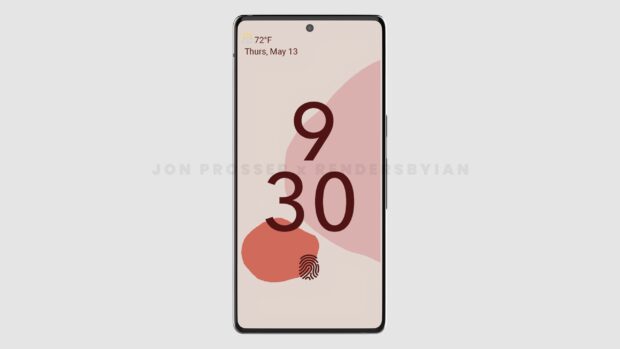 The second notable thing about this leak; two sizes. Something Google stopped doing starting from the Pixel 5. Yes the somewhat similar Pixel 4a 5G can be seen as the larger 'Pixel 5 XL' but that phone wasn't waterproof. Whether the Pixel 6 and its bigger brother will also get equivalent and flagship-worthy hardware remains to be seen. It is rumored that Google is working on its own chipset, possibly to replace the Snapdragon chipsets from Qualcomm. It is unclear whether these will be found inside the Pixel 6 series.
Pixel 6 XL or Pixel 6 Pro?
A name for the larger Pixel is easy to guess; 'Pixel 6 XL'. However Prosser is using the name 'Pixel 6 Pro'. If Google indeed opts for a Pro-version then that suggests a difference in specifications, besides the larger screen of course. None of this is very obvious but we're happy to be contradicted. We also have some time in the meantime; an announcement isn't expected until the fall of 2021.