According to market researcher IDC, despite declining sales, the market for feature phones is still worth 1 billion US dollars. For years, this market has been losing out to the smartphone market but remains interesting for some brands. HMD Global, for example.
Of the 58.9 million devices sold, the Nokia 105 was the most popular. A regular cell phone with all the necessary features for not much money. Not everyone has hundreds of dollars to spare for a new phone, and then the 105 is a reasonable alternative.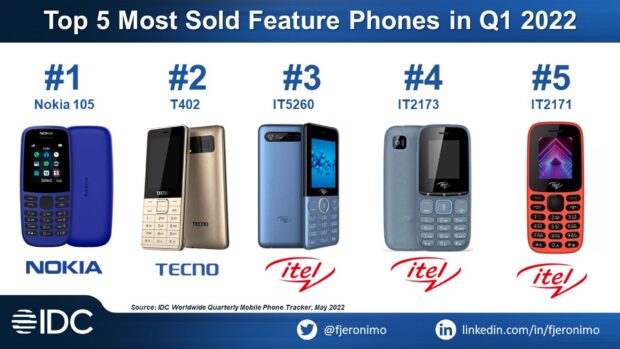 On the list of 5 best-selling feature phones for the first quarter of 2022, Techno and Itel take the two and other positions respectively. At least, that is what the Mobile Phone Tracker survey released by IDC each quarter shows.
Popularity of featurephones
Featurephones are sold mainly in emerging countries and markets like Africa, India, and South America. Residents of other more affluent countries have largely switched to smartphones. Those who buy a featurephone usually do so for use as a spare phone or for during a festival. However, it is a shame that this Nokia 105 2019 doesn't have a camera.