Always wanted to own an unannounced phone? Then this might be your chance. Someone has put a prototype of the Google Pixel 7 up for sale on eBay. Bidding starts at $450.
The seller offers the Pixel 7 in "excellent, new condition, with no signs of use." Even the original accessories are still in the box. This is the 128GB Stormy Black version with a 6.4-inch screen and Google Tensor processor. This Google Pixel 7 has the type number GUV6C and runs Android 13 with some specific Pixel apps still under development.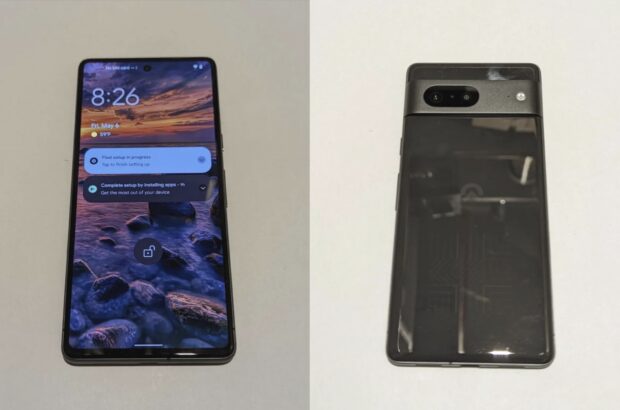 Google itself does not seem to be keen on the sale on eBay, it is now no longer possible to bid on this auction. Although it is not certain that Google is the reason the sale has ended, it is plausible. The Google Pixel 7 is not yet officially in stores, and until this happens, Google owns all units. So expect this story to get a sequel.
Same screen
Google has already shown the Pixel 7 and Pixel 7 Pro but those were mostly images of the back. The seller also shows pictures of the front. And on it we see a chin that is fairly similar to the Pixel 6. So in this at least, the Pixel 7 does not differ.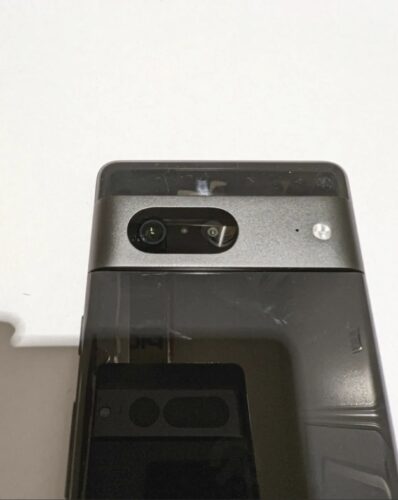 A fun detail; in one of the photos of the back, we see the reflection of another Pixel phone. The Pixel 7 Pro. This suggests that the seller is in possession of another unannounced Pixel phone. Whether the seller will also attempt to put that one up for sale remains to be seen.