Good news for those who have their eyes on Samsung's upcoming Flip 4 and want to know what specs it will have. A well-known Twitter user has revealed these.
The specification list below also comes from @heyitsyogesh. He previously brought us specifications of the also unannounced Fold 4. Of course, again, nothing is final until Samsung has officially announced both the Fold4 and Flip 4.
Display: 6.7-inch FHD+ 120Hz
Secondary screen: 2.1-inch sAMOLED
Camera: 12+12MP exterior, 10MP interior
Processor: Snapdragon 8+ Gen 1
Memory: 8/128 and 8/256GB
Battery: 3,700mAh, 25W fast charge, 10W wireless
Software: Android 12 with OneUI 4
At first glance, we see little difference from the existing Flip 3. It too features a folding 6.7-inch display, two 12MP cameras, a 10MP selfie camera, and 128 or 256GB of storage with 8GB of RAM.
Differences with Flip3
Differences lie in the slightly larger screen outside; 2.1 versus 1.9" on the Z Flip 3. However, the biggest difference is the larger battery; 3700 versus 3300 mAh. This more than 10% larger battery capacity seems not much but combined with the more energy-efficient Snapdragon 8+ Gen 1, it may be able to deliver a noticeably longer battery life.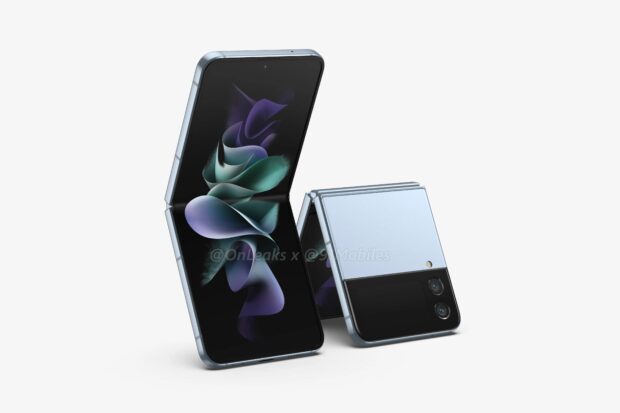 Compact hinge
That the Flip 4 specifications don't differ much seems to suggest that this will be a modest upgrade. We got that idea earlier thanks to leaked images of the device at 91mobiles.
Samsung may use a different type of hinge, which is significantly smaller. A foldable's hinge is the most complex part and contains many moving parts. The fewer of them, the more reliable it becomes. Whether the future hinge is only smaller or also has fewer parts is impossible to say at the moment.