Photos of Samsung's yet-to-be-announced Flip 4 have arrived via a generally reliable source. The design is very similar to its predecessor, but there are differences. Not insignificant differences, to be precise.
The Flip 4 promises to be Samsung's most affordable foldable, following the footsteps of the Flip 3. In terms of design, both are very similar although the Galaxy Flip 4 appears flatter with a modified hinge.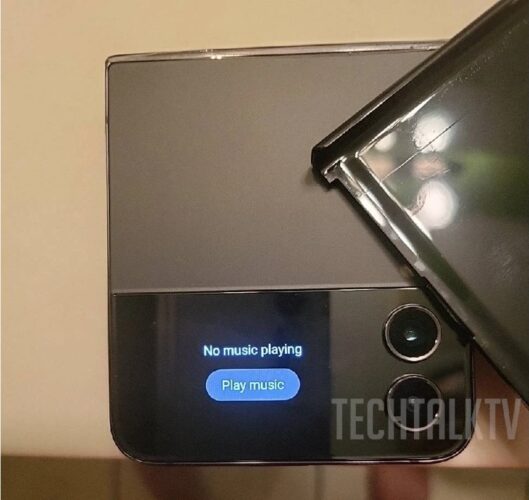 Samsung still applies a two-tone design where both the external display and dual camera sit on a black section. The layout of those components is unchanged though the screen seems slightly larger. The most significant change appears to be on the inside. The screen still measures 6.7 inches, but there is no visible crease this time.
Less visible crease
Most users of a Flip 3 did not complain about the crease. But those who saw pictures of it often mentioned it. Samsung now seems to have done something about that.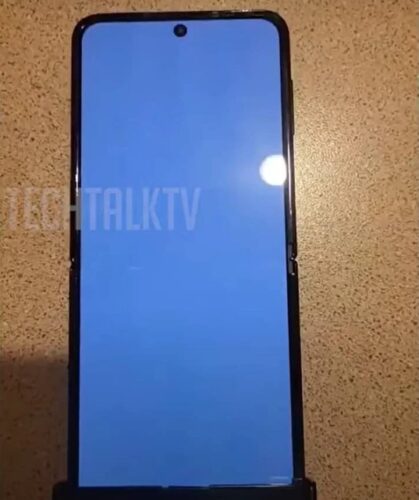 Announcement date Flip 4
Samsung has further improved battery life. Mainly by placing a larger 3700mAh one (versus 3300mAh). According to the source, this results in a slightly thicker phone. If we are to believe this tweet by Jon Prosser, Samsung will announce the Flip 4 along with the Fold 4 on Wednesday, August 10.
Source: @Mr_TechTalkTV (Photos now offline after copyright complaint)