At the moment you can fast charge the OnePlus 8 up to 30 Watt, for the upcoming OnePlus 8T that may be doubled. Rumor has it that it will get Super Warp Charging up to 65 Watts.
How quickly the battery of the future OnePlus 8T will be fully charged is still unknown. The current OnePlus 8 recharges half of its battery in just 22 minutes, more than enough to last a whole day. We think that should be enough for most of you, but maybe 65W has more advantages.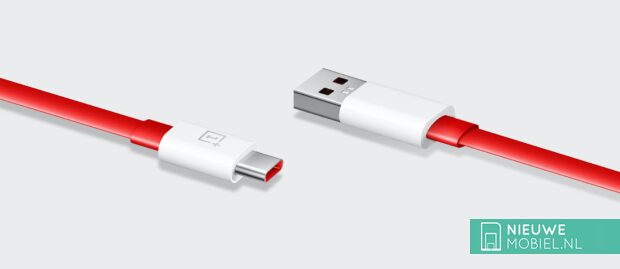 References to the new charging technology were discovered by members of XDA Developers. By the way, OnePlus is no stranger to fast charging. Especially with the McLaren Edition models from the past, OnePlus introduced several fast charging techniques. Moreover, its parent company already has a 65 Watt fast charger with the name Oppo SuperVOOC 2.0 and Realme 65W SuperDart. Nevertheless, we still must wait a while before the OnePlus 8T becomes official. A launch is not expected before the fall of 2020.
New colors 8T
In addition to a faster charger, 'proof' of the future colors of the 8T were also found. Besides the existing Onyx Black, Glacial Green and Interstellar Glow we can expect the colors 'Ultramarine Blue' and 'Ice Blue'. From the code we can also see that the Snapdragon 865 5G is used. This is the same chip as in the OnePlus 8 and 8 Pro. But a lot can happen until the launch so please wait until everything is official.