OnePlus announced the long awaited OnePlus Nord during an interesting VR presentation. A mid-range device with a competitive price and still some interesting features. Which exactly and how much the device cost is something you will read here.
OnePlus managed to build a hype around the Nord before the launch. A lot was already known, except for one thing: the price. The entry level model with 8 GB of RAM memory and 128 GB storage costs 399 euro. For a mid-range device with these kind of features, this is a very competitive price. There is also a model with 12 GB RAM and 256 GB storage that costs 499 euro.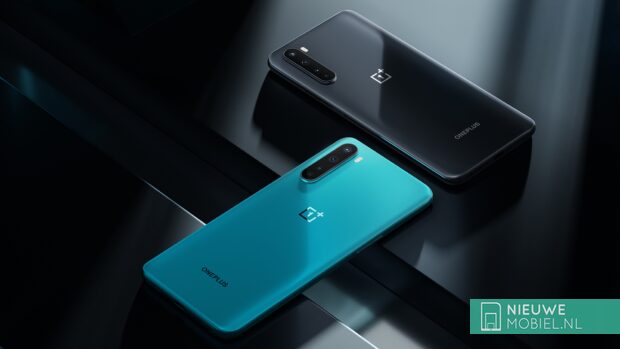 Both versions are equipped with a 6.44-inch Fluid AMOLED screen with Full HD+ resolution. Images are full color, sharp and fast thanks to the 90Hz refresh rate. Just as fast as the much more expensive OnePlus 8. But the OnePlus Nord shares more features of its bigger brother. For example, it is equipped with the same 48 megapixel Sony sensor including a bright f/1.75 lens. The Nord even has an extra selfie camera with wide-angle lens for group selfies.
Differences with the OnePlus 8
There are also differences. For example, the Nord works with a slightly less powerful Snapdragon 765G 5G processor. Yet OnePlus promises the same user experience we are used to. This is achieved by OxygenOS 10.5 which is based on Android 10. Due to numerous speed optimizations it should feel snappy and smooth. Another difference is that a headphone jack is missing, as well as stereo speakers and an official waterproof certificate.
Buy the OnePlus Nord
The OnePlus Nord can be ordered immediately in the colors Blue Marble and Gray Onyx. The first samples will be delivered starting from August 4. As mentioned before, the entry-level model with 8 GB of RAM and 128 GB (non expandable) storage costs 399 euro. The variant with 12 GB of RAM and 256 GB should cost 499 euro. Still quite decent for such a mid-range device.