Google has released the final version of Android 13 earlier than usual. However, this doesn't mean that version 13 is available for your phone. Depending on which phone you have, it may take some time.
In a blog post, Google stated that it has released the final source code of Android 13. It is now up to phone manufacturers to develop updates for their products. Manufacturers using Android One are the first expected to release Android 13. Because of the bare Android experience, they often don't have to change much. Think about companies like HMD Global, known for its Nokia phones.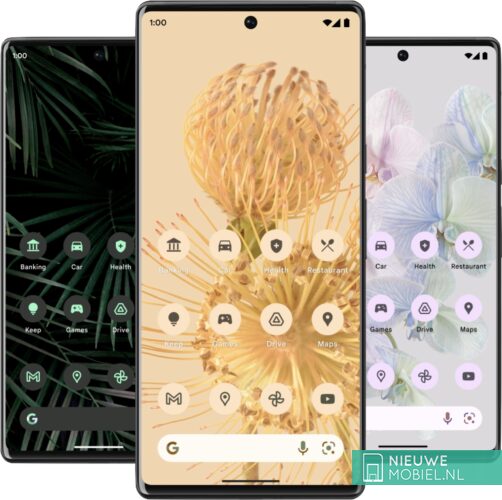 Users with a Google Pixel phone will receive Android 13 first. Google is rolling out the update immediately to users of a Pixel 6 and 6 Pro. Users with phones from Samsung, Asus, Motorola, Oppo, OnePlus, Realme, and Xiaomi will follow soon.
Specially for tablets
As is now customary with Android, there are mainly small changes. The color of app icons can change with a Material You theme, the language can be set per app, and there are new media controls. Android 13 continues to build on Android 12L that mainly aimed at foldables. Android 13 extends that with better support for tablets. Last I/O event Google announced a new tablet; the Pixel Tablet. It should come out sometime in 2023.