An attentive user has found an early image of the upcoming OnePlus 8T. This image was hidden deep into the 4th Developer Preview of Android 11 for the OnePlus 8 series.
OnePlus is always very quick to update its phones. So it is no wonder they are working hard to get Android 11 ready for their OnePlus 8 series. And exact there is were we find a picture of the upcoming OnePlus 8T, deep buried into the code.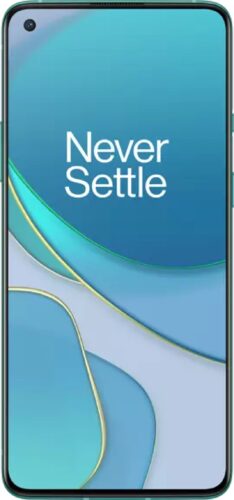 If we keep the image of the 8T next to the 8 we notice that the screen edges have become even smaller. Also, the edges are a bit more rounded. Still present is the single selfie camera in the top left corner. We don't get a look at the rear of the device, so what changes can be seen there remains a secret. Furthermore the source doesn't mention any specifications so in that area we have to do a bit of guessing.
OnePlus 8T specifications
Luckily, we can make some assumptions based on the past. For example, OnePlus is expected to choose the very latest processor from Qualcomm; the Snapdragon 865+. This chipset offers support for 5G so this function seems guaranteed. Earlier it was rumored that the OnePlus 8T supported fast charging up to 65 Watt, a generous doubling. For all other specifications it is waiting for the official launch. This could just happen this month considering previous OnePlus launches. Possibly we will see this OnePlus with code name 'Kebab' and type number KB2001 soon in the shops.
(via)