We start with the price of the Galaxy S20 FE. It starts at 649 euros for the 4G version and 749 euros for the 5G variant. This puts it in the upper premium category but below flagship territory. Yet the S20 Fan Edition will make things difficult for many flagships. Including that of Samsung itself. Also at OnePlus they will start scratching behind their ears because the 'FE' has a very strong price/quality ratio.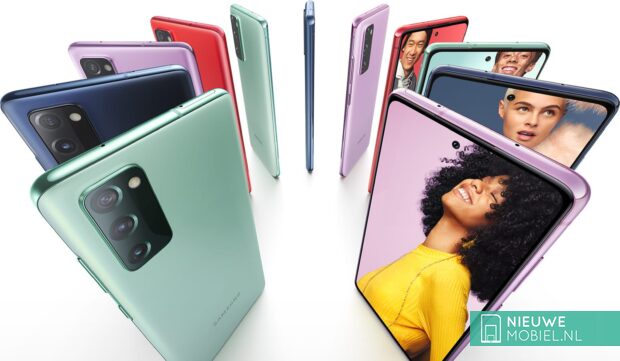 For example, the Galaxy S20 FE has a flagship 6.5-inch display with a very smooth 120Hz. Samsung calls it a 'Super Smooth-Scrolling Display'. Another flagship feature is the processor; the Snapdragon 865. At least for the 5G version. There is also a 4G version coming out, but that runs under its own Exynos chip. The choice for the Snapdragon chip is remarkable; in Europe, Samsung only releases its high-end Galaxy's with Exynos processors that have seen some negative news items because of lower performance and higher power consumption compared to the Snapdragon chip.
S20 FE camera features
On the back of the Samsung Galaxy S20 Fan Edition you will find three cameras; 12MP main camera, 12MP ultra-wide-angle (123°) and 8MP telephoto with 3x optical zoom and 30x Space Zoom. Samsung copies part of the camera properties of the (more expensive) S20. Although the price of the latter has dropped so much that it is approaching the price of the FE. There is a 4500 mAh battery in the device with fast charging and wireless charging. You can even give away power wirelessly to, for example, a Galaxy Watch3 by placing it on the back of the S20 FE.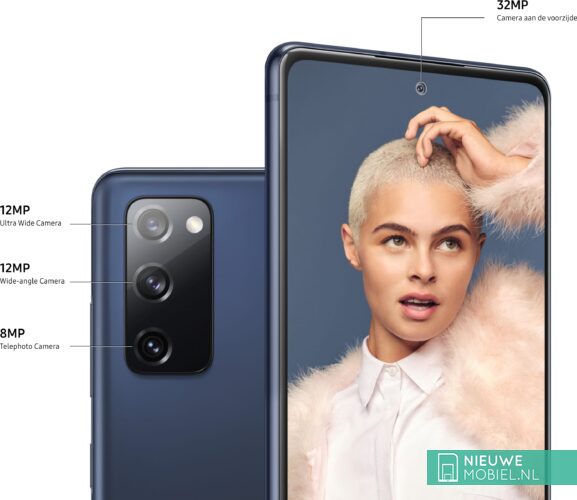 S20 FE price and colors
In terms of prices, the S20 and S20 FE do not differ that much from each other. That makes choosing a bit tricky. Do you want to go larger than choose the FE, do you want something smaller then the S20 is your phone. The latter also has a slightly sharper display image, but then you don't have a processor choice. You always get an Exynos chip. You will also have to choose between six colors: Cloud Navy, Cloud Lavender, Cloud Mint, Cloud Red, Cloud Orange and Cloud White. Choosing becomes a lot harder.