According to a tweet by Ross Young, the Galaxy Z Flip 5 will come out in the colors "Blue, Green, Platinum and Yellow." According to Ross, the existing colors "Beige, Gray, Light Green, and Light Pink" will remain because they sell well.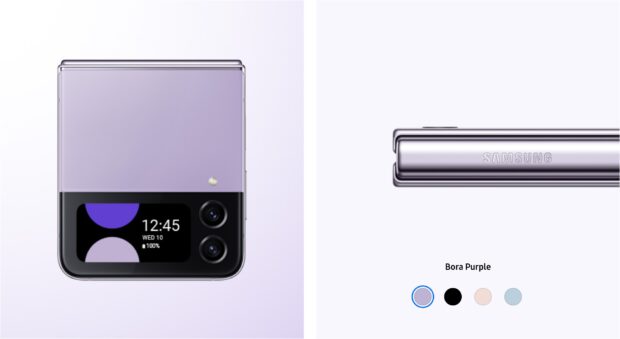 We believe Ross' tweet brings more confusion than clarity. For example, there is already a blue version of the Flip4, and the green and yellow versions are already available as Samsung's Bespoke Edition. In a follow-up, Ross confirmed that there indeed appear to be two blue hues coming; one blue and one light blue. What he further calls "Beige" is officially called "Pink Gold," and by "Light Pink," he probably means "Bora Purple. Furthermore, we think that by "Gray," he means "Graphite Black".
New colors for Fold 5 as well
Ross Young has a solid track record, so we take his tweet seriously. In the same tweet, he thinks the future Fold5 will come out in Dark Blue and Platinum in addition to Beige, Black, and Light Blue.

Samsung is likely to unveil its next generation of foldables in late July. That's two weeks earlier than usual, though Samsung has not officially announced that date. Both the Flip 5 and Fold 5 are likely to get an updated hinge that closes completely flat. The Flip 5 is further said to get a more extensive cover screen.