Sony is known for its small upgrades. In that, this Xperia 1 IV is no different. The battery is slightly larger, the screen slightly brighter, the processor newer, and the selfie camera has a higher resolution. But this doesn't tell the whole story, according to Sony.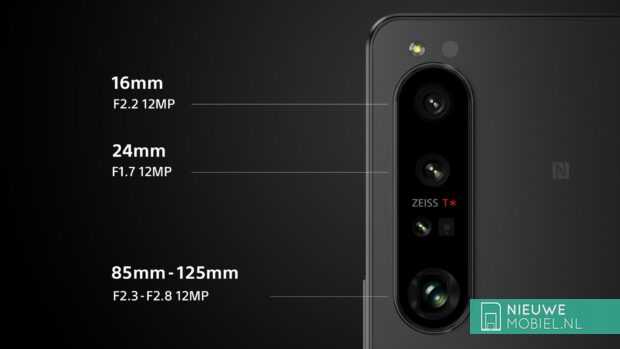 The Xperia 1 IV features 3 lenses on the back; an ultra-wide angle of 16mm, a wide 24mm lens and a telephoto zoom lens with a variable 85-125mm. So the latter is new and allows you to zoom optically within that range. This is especially useful when recording video where you also want to capture the zooming itself. Sony has also made it possible to switch from the telephoto lens to the ultra-wide-angle seamlessly. This creates an even larger range of 16-375mm.
Eye AF and object tracking
Sony has equipped the cameras of the Xperia 1 Mark 4 all with the same 12MP sensor with fast 120 fps AF/AE autofocus. By continuously focusing on eyes, you always have sharp shots. The 1 IV also does object tracking for when that's more convenient. All lenses have a Zeiss T* coating for reduced reflections. The 4th cut out of this Xperia is for the 3D iToF sensor that recognizes depth quickly and accurately.
For content creators
With the Xperia 1 IV, Sony aims at content creators who want many settings. Numerous settings can be adjusted manually and functions for creating professional-looking content more quickly. There are also multiple accessories available for vloggers. Think of the Vlog Monitor and Bluetooth recording handle.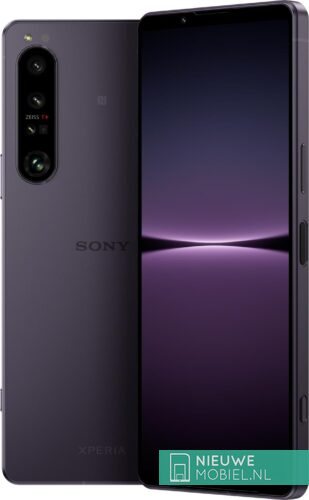 Xperia 1 IV price and availability
The Sony Xperia 1 IV should be in stores from mid-June 2022 in purple and black. The retail price is €1399, and for that, you get 256GB of storage memory. What you don't get is plastic. Sony no longer uses that in its packaging, which is also much smaller to reduce its carbon footprint.