The advance of foldable phones has begun and is now starting to kick in. Meanwhile, the rumors about the Galaxy Z Flip are trickling in. For example, the successor to the original Fold gets support for an S Pen and the same ultra-thin glass screen as the Galaxy Z Flip.
We are only ready for the 2nd generation of foldable phones, but Samsung has already learned a lot. The plastic screen of the Galaxy Fold at the Fold 2 is exchanged for a glass one. This makes it feel more premium without a lot of bumps. However, as with the Z Flip there will probably be a plastic protective layer over it. This does make him scratch relatively quickly.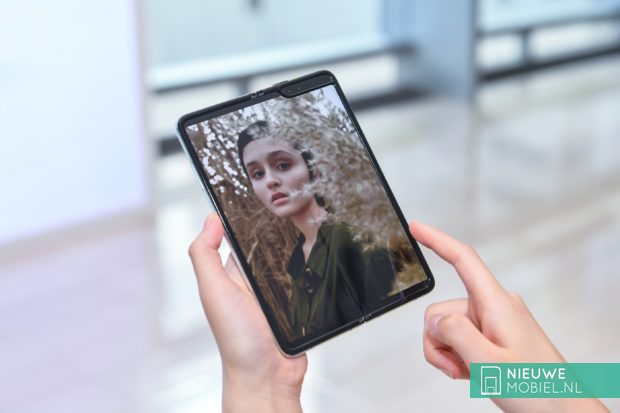 In terms of size, the Fold 2 seems to have largely the same dimensions as the OG Fold. However, there is a chance that a larger panel can be installed by using thinner screen edges. That screen seems to have the same UTG glass as the Z Flip. UTG stands for Ultra Thin Glass and feels more premium, is more durable but because of a plastic protective layer is more scratch resistant than say a rigid Gorilla Glass 6 screen. But who knows, maybe by then Samsung will have found a solution.
S Pen
However, the biggest change seems to be the addition of S Pen support. With this, the Fold series directly competes with the Note-series. They were the first Galaxy Note phones to be equipped with the now familiar pins. You can use it to operate the device, but it is actually meant for drawing and writing. Meanwhile, the S Pen has evolved in such a way that you can even use it as a remote control.